Read Bowen's Housing Needs Report
Bowen Island's Housing Needs Report was completed in March 2020.
The Report identified several focus areas for the municipality to address, including:
Address market-rate housing needs;
Enhance supply of rental housing;
Address housing affordability;
Prepare for anticipated growth in population aged 65 years and over; and
Address non-market housing needs.
The Report also includes a Housing Action Plan which has suggested actions for the municipality to take to address these needs. Our next task is to implement these actions.
Let us know what you think
Read the Report, and if you have any comments or questions, please contact us at planning@bimbc.ca
---
Developer Talks
The Housing Advisory Committee has been working towards diverse housing solutions and has been engaging with local developers and those with experience in other communities to hear their ideas regarding housing solutions on Bowen.
Rob Purdy
(September 10, 2021)
Mark Shieh
(October 8, 2021)
Allard Ockeloen
(December 13, 2021)
Daron Jennings
(February 28, 2022)
John Reid
(March 28, 2022)
Bowen Housing
Council is continuing its work towards making Bowen Island a welcoming, long-term home for people of varying income levels, lifestyles and age groups in its efforts to actively support diverse housing.
Bowen Housing was an initiative identified by Council as a strategic priority in 2018. This series helped bring awareness to housing options for the community, including planning tools available to municipalities, best practices, housing types and partnership models.
Events include special meetings of Council and speaker events focusing on local solutions.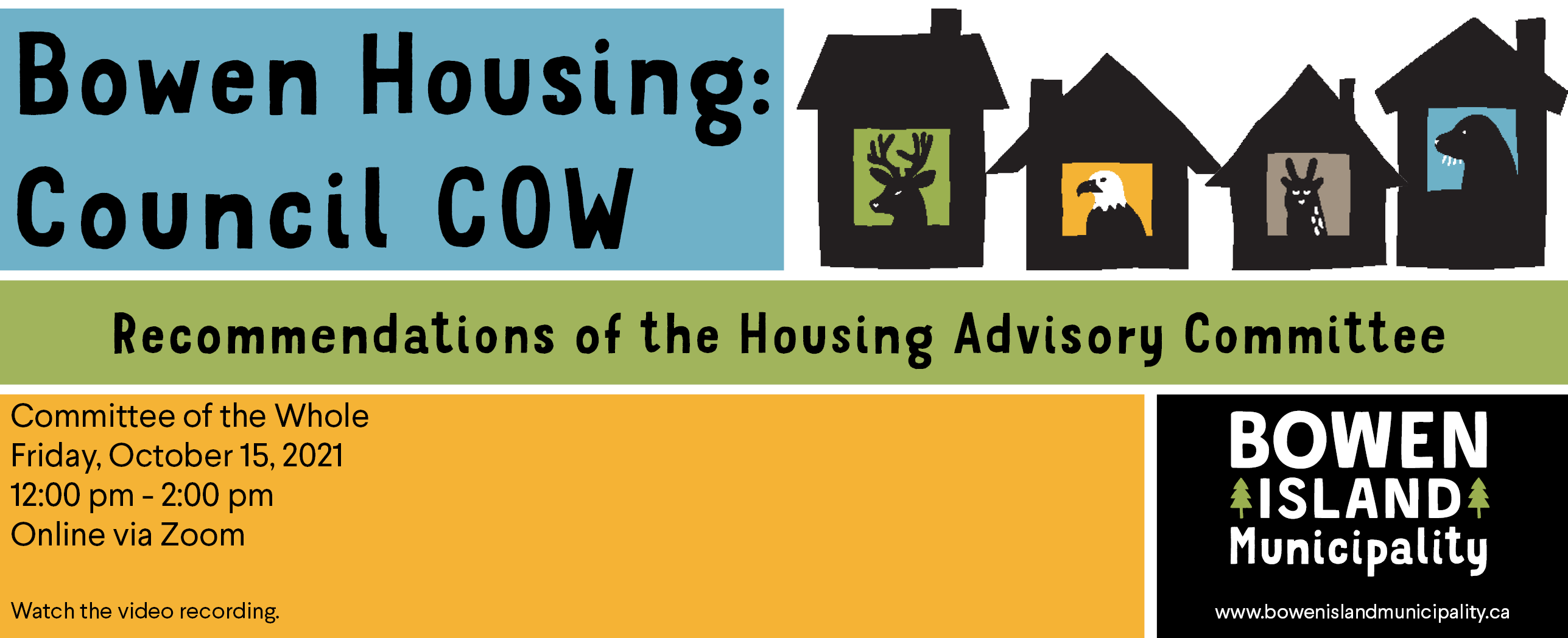 Council met with the Housing Advisory Committee to discuss several approaches the Municipality may take towards improving housing on Bowen Island.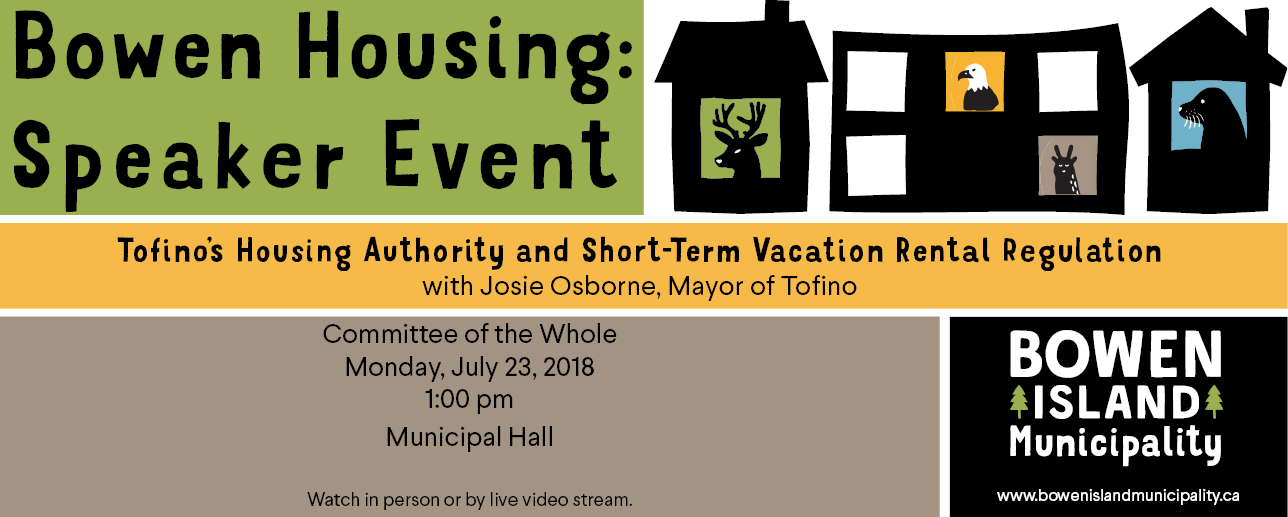 Council welcomed Josie Osborne, Mayor of Tofino, to discuss Tofino's Housing Authority and Short-Term Vacation Rental regulation.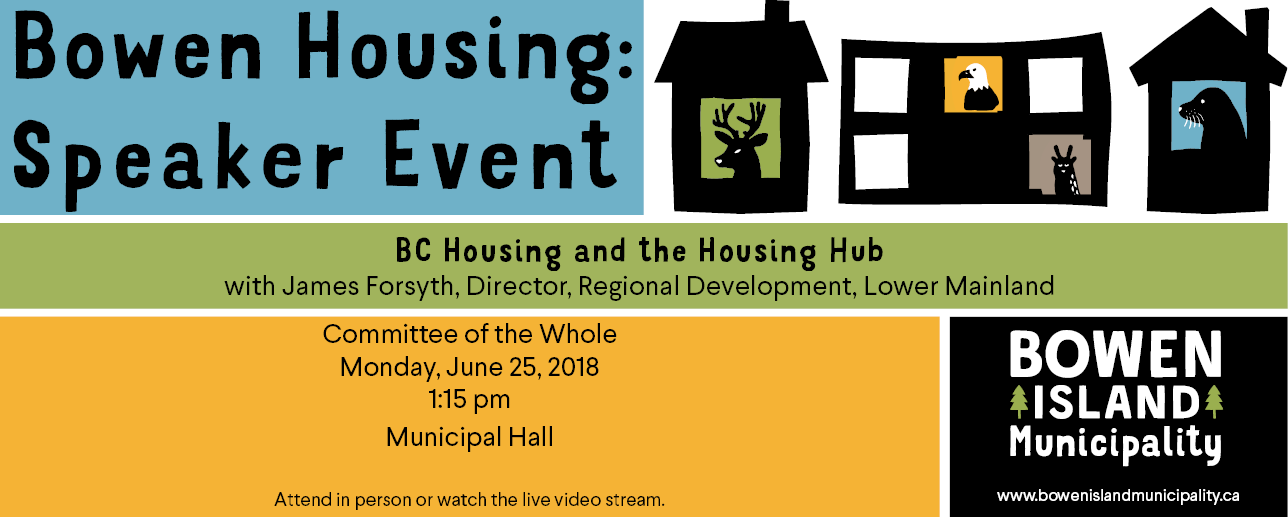 James Forsyth of BC Housing gave a presentation to Council regarding the Housing Hub.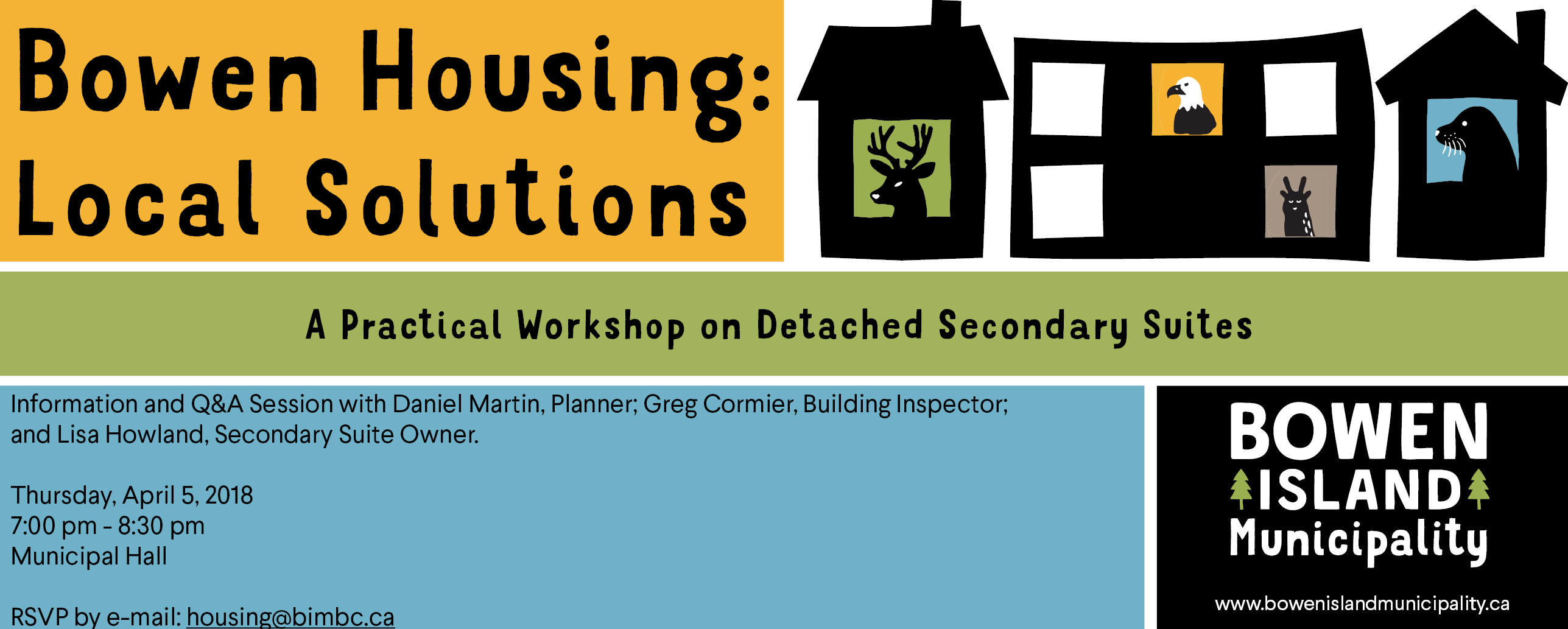 A Practical Workshop on Detached Secondary Suites was held for Interested Residents with BIM Manager of Planning and Development Daniel Martin, BIM Building Inspector Greg Cormier and detached secondary suite owner Lisa Howland.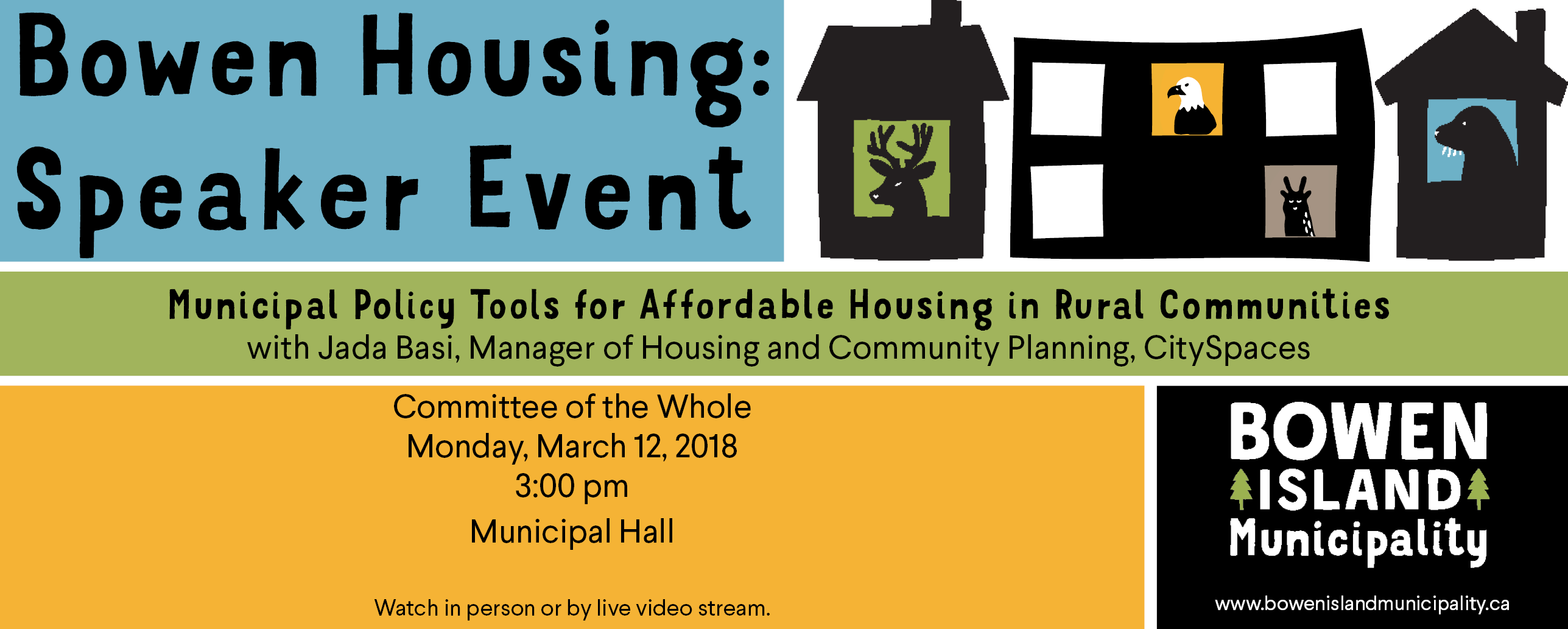 Council met in a Committee of the Whole to welcome Jada Basi of CitySpaces, who spoke about Municipal policy tools for affordable housing in rural communities.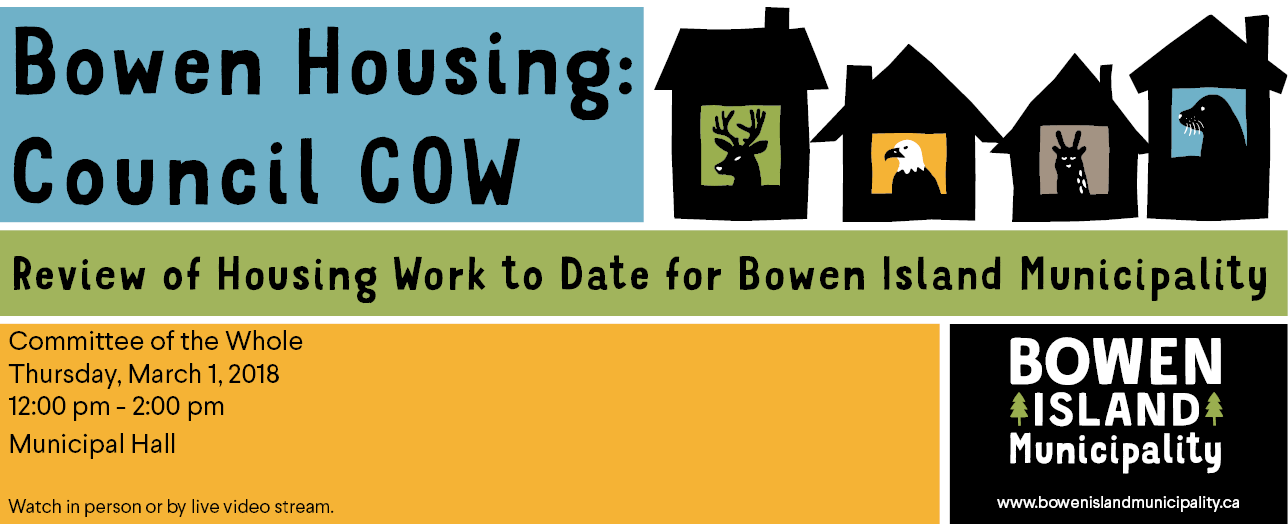 Watch the archived video (scroll down to "Committee of the Whole Meetings")