SEEKING PUBLIC COMMENT
for DVP-12-2019 (1791 Frances Walk)
PROJECT DESCRIPTION:
A Development Variance Permit application has been submitted for 1791 Frances Walk (shown on map) to demolish an existing residence and build a new dwelling in a similar location.
The variance application is to reduce the setback of the sea from 30m to 15m to allow for the new building. The proposal will also involve removal of select trees, some of which are also within the setback.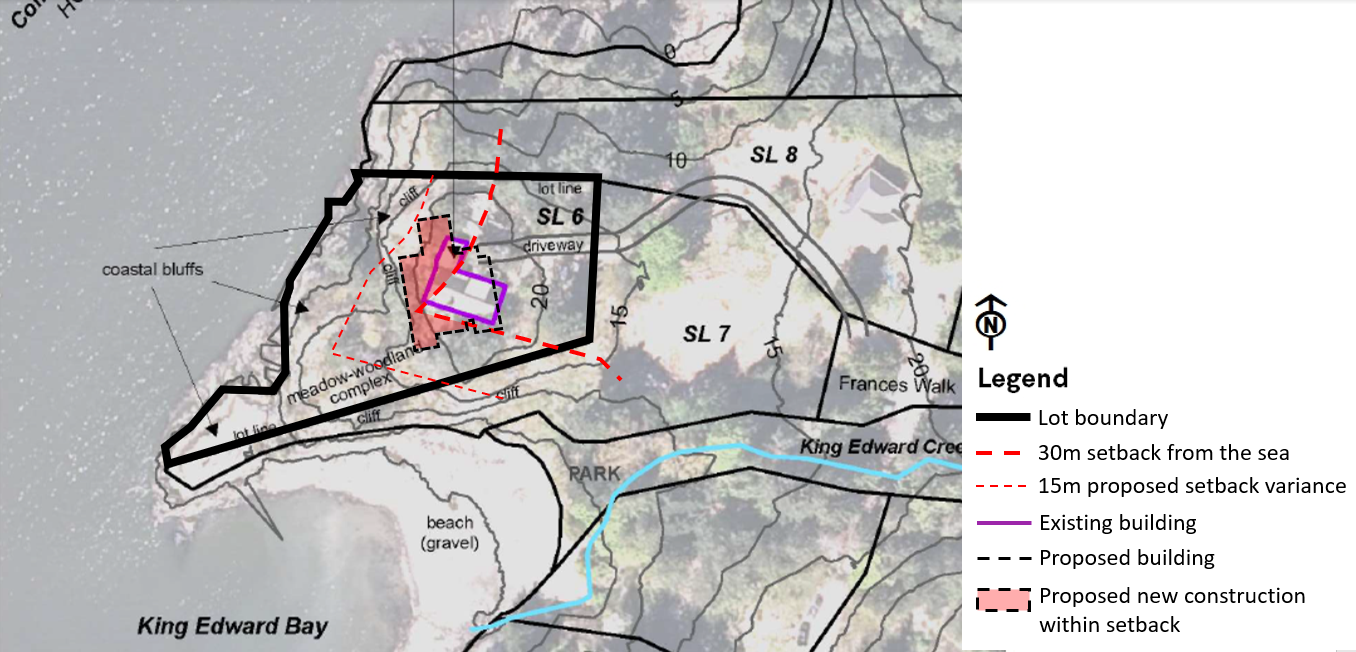 MORE INFORMATION AT MUNICIPAL HALL:
The application may be viewed at Municipal Hall between 8:30 AM and 4:30 PM, Monday through Friday (excluding statutory holidays).
TIMELINE:

BACKGROUND INFORMATION:
YOUR COMMENTS ARE WELCOME:
Written submissions may be delivered to Municipal Hall (contact information below):
Submissions may also be made to Mayor and Council at the meeting:
6:15 PM on MONDAY, OCTOBER 28, 2019
in Council Chambers, Municipal Hall
To ensure a fair process, submissions cannot be accepted after the meeting has begun.
Questions? Please contact Jennifer Rae Pierce, Planner 1 at 604-947-4255 or by email at jpierce@bimbc.ca.