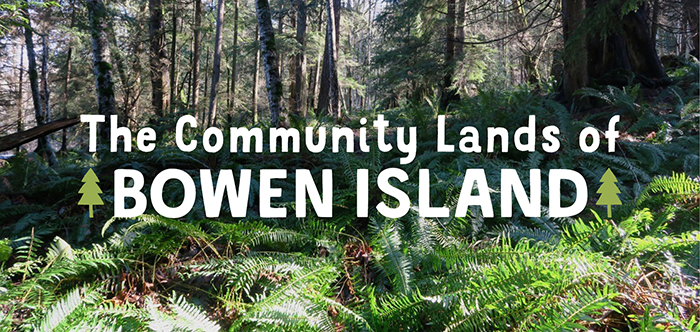 Lots 5 & 6: The Wastewater Treatment Plant
In 2005, Bowen Island Municipality purchased about 40 acres of land from Metro Vancouver. At the time, these lands were called the "Surplus Lands," because they were surplus to regional park needs, but they have become known as the "Community Lands," because they are essential for Bowen Island.
The six parcels or "lots" of the Community Lands are located in or near Snug Cove. Some lots were already developed when we acquired them (Lots 4, 5 and 6), while others have been re-zoned in recent years or are currently in the rezoning process (Lots 1, 2 and 3).
Our Community Lands are a major asset that can continue to serve our community's needs for many years, so we need to plan wisely for their present and future use.
On June 9, 2018, a workshop on the Future of Our Community Lands was held at Cates Hill Chapel. The workshop was designed by a joint sub-committee of the Advisory Planning Commission and the Mayor's Standing Committee on the Community Lands, and included 53 participants from the community with diverse backgrounds and perspectives.
We hope this report will be used in the following ways:
To share with the broader community the workshop experience
As a springboard for an updated or new Official Community Plan
As a tool for use in municipal planning and development
As a resource for municipal committees
As a foundation for further work on specific issues, including housing and transportation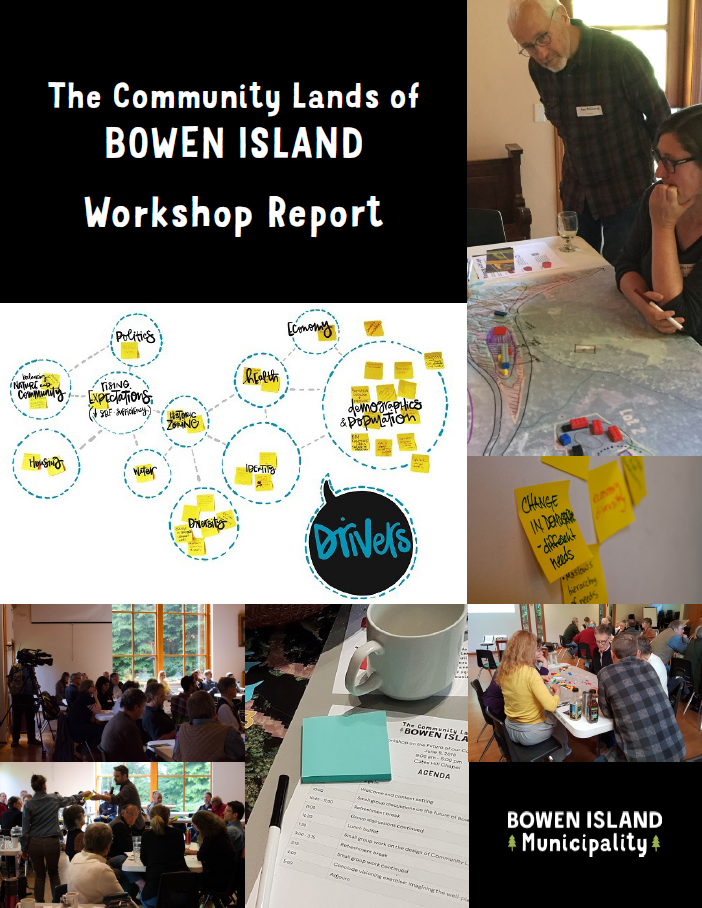 Download the Workshop Report (12 MB PDF)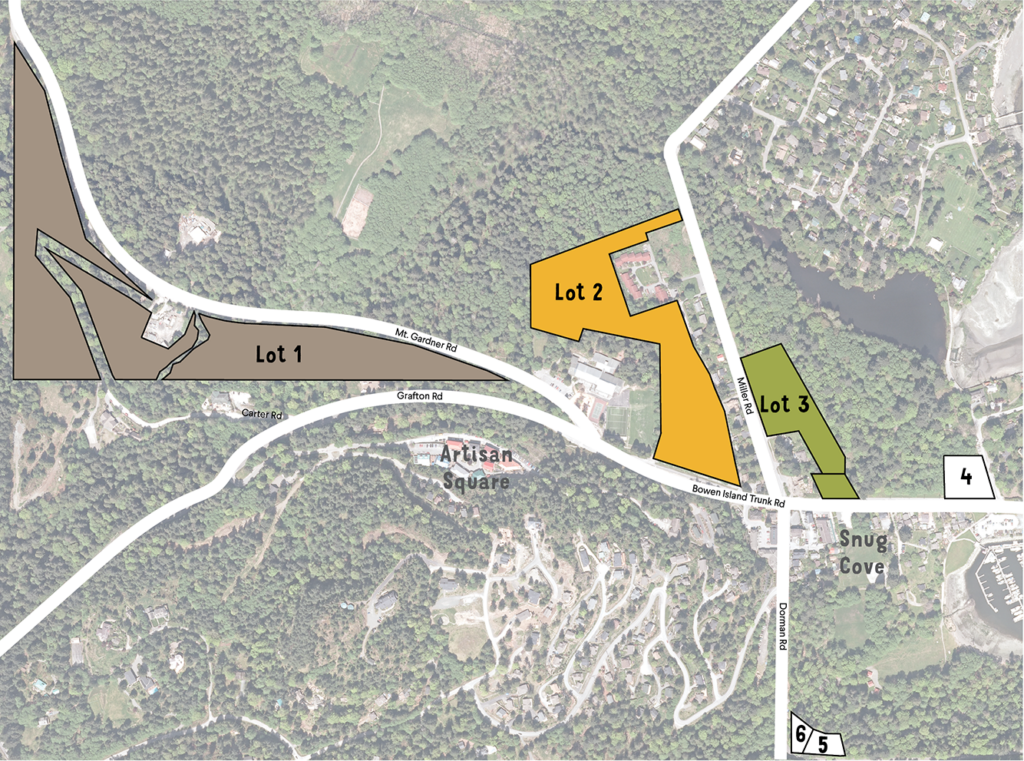 History
Planning for the Community Lands has been ongoing since Bowen Island Municipality incorporated in 1999.
The documents below were compiled in March of 2016 and provide a historical summary of the work completed by various committees and staff to assist Council in making decisions around the use, development and sale of the Community Lands.