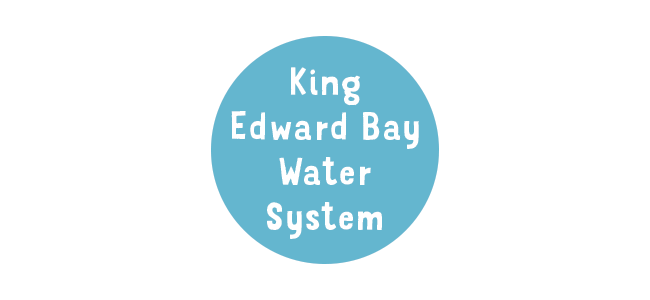 The King Edward Bay water system services about 40 residential homes in the King Edward Bay neighbourhood with about 15 awaiting development.
Water for the King Edward Bay system is supplied from three drilled groundwater wells. It is treated by flow-paced injection of sodium hypochlorite prior to storage in a 591 cubic metre bolted steel storage tank. The water is tested for chlorine residuals every day and samples are sent to Vancouver Coastal Health once a week.
Help us contact you quickly if we discover a leak
Bowen Island Municipality is currently dealing with leaks at some properties in Municipal water systems. We make every effort to contact the property owners, however in many cases we only have mailing addresses.
Please provide your contact information so that we can contact you by phone or e-mail if we discover high water usage on your water meter.
If BIM identifies a leak, every effort will be taken to contact the property owner. If the property owner cannot be contacted, water will be turned off at the property.
Reference
2020 King Edward Bay Annual Water Report