Most businesses on Bowen Island are owned and operated by island residents and families. Bowen Island Municipality encourages everyone to support our small island economy by choosing local products and services, before going off island or online. Now more than ever, our small local businesses need our support to survive the pandemic.
Bowen Island Municipality supports and participates in the following Buy Local initiatives.
You can also search for Bowen Island businesses using Business Search, the Municipal Business Licence database.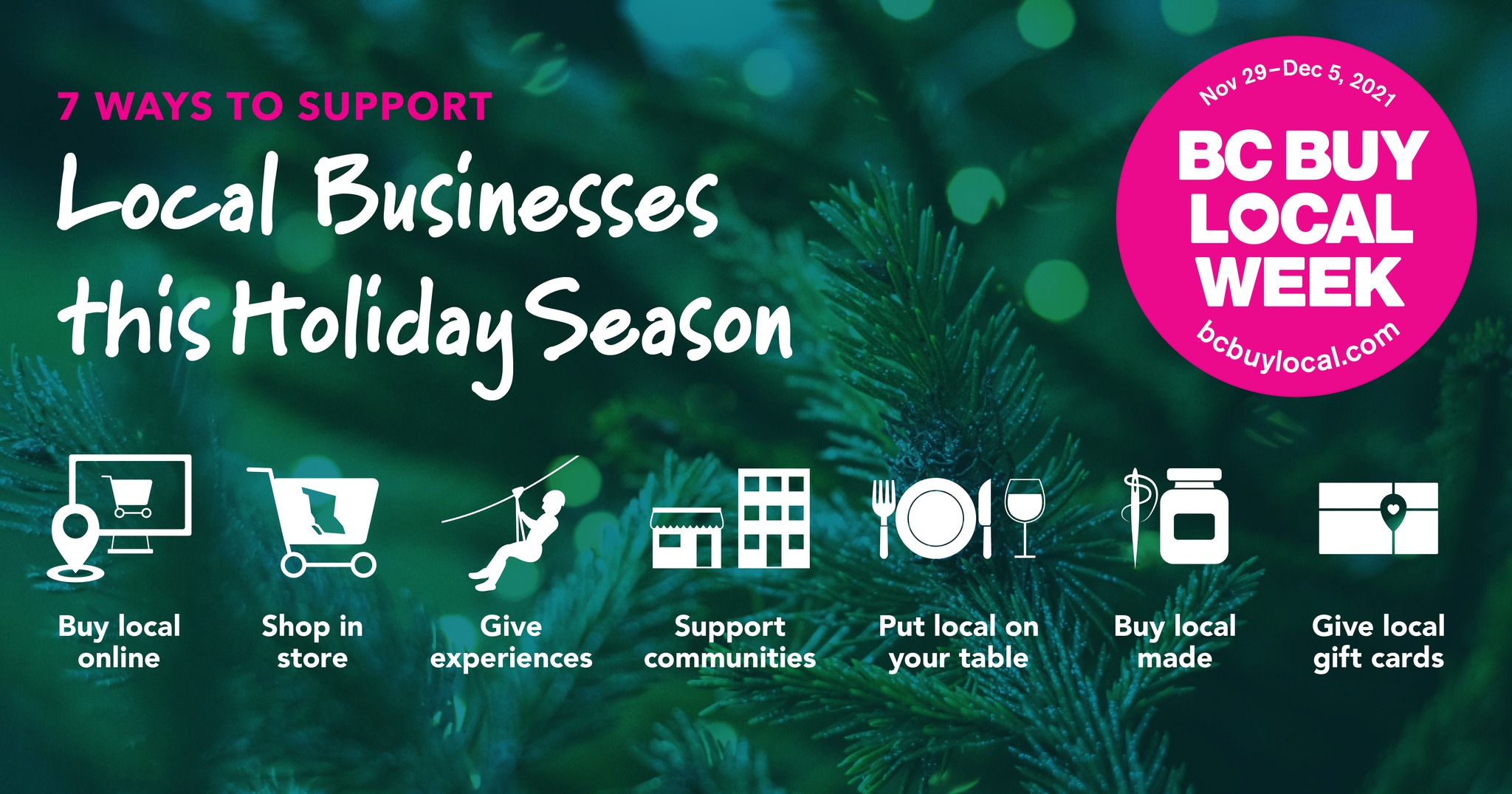 BC Buy Local Week is an annual celebration of the unique contributions that B.C. businesses make to our economy. They strengthen the social fabric and donate to local causes. They provide great jobs, and support local service providers, keeping money circulating in the community. Consumers love local and B.C. Buy Local Week helps showcase B.C. local owned businesses, and B.C. local grown and local made products found in stores everywhere.
Buy Local Week showcases seven ways in seven days that you can support local. Watch for posts on the Municipality's social media channels, like and share to help get the word out!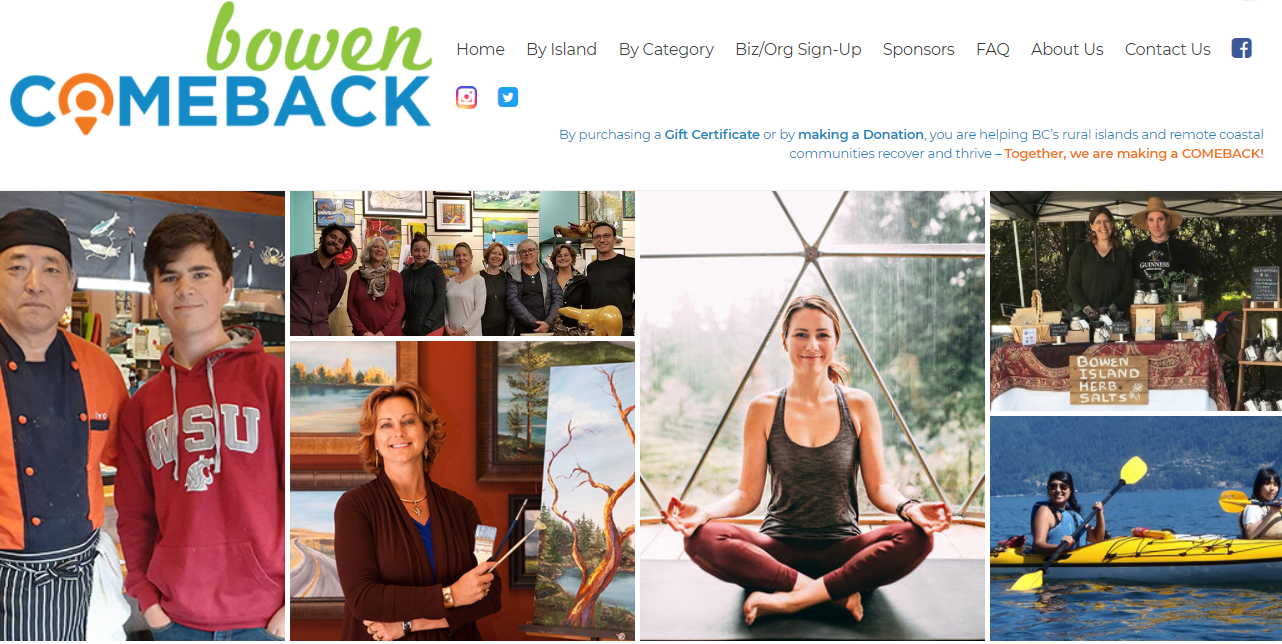 Island COMEBACK is an initiative of the Rural Island Economic Partnership and supported by the Community Economic Development Committee. Island businesses can register and people can purchase gift cards for the business or donate to support them. This service is 100% free for the business, and all of the revenue goes right back into the local economy.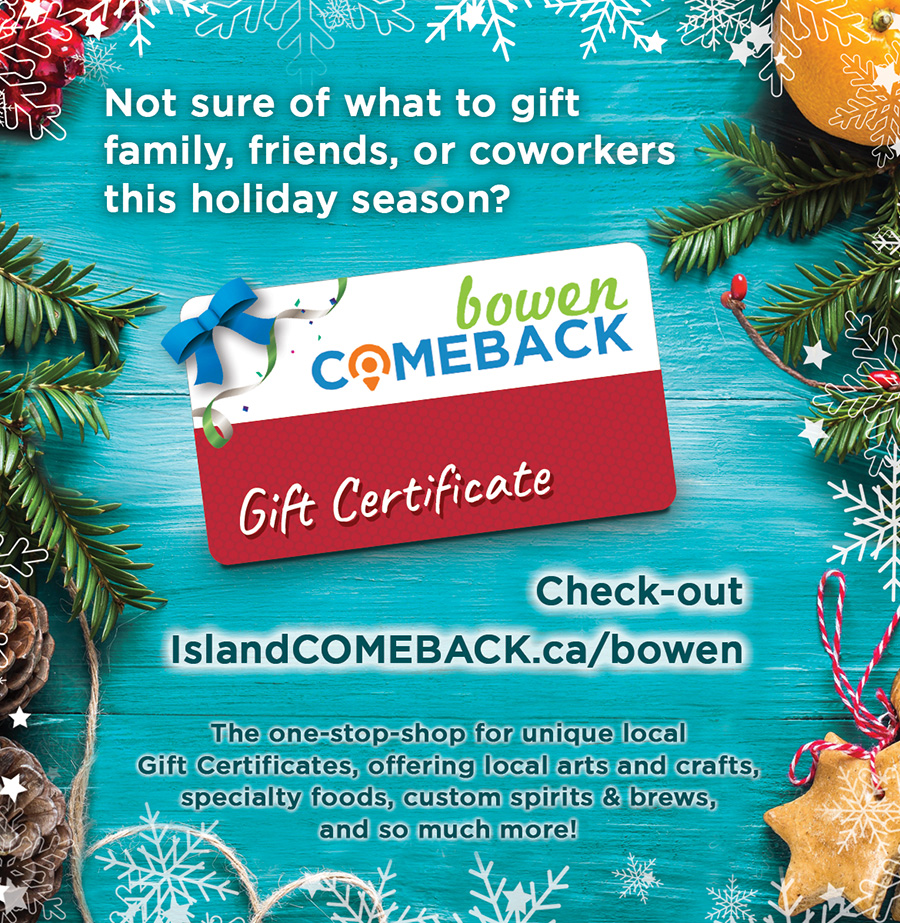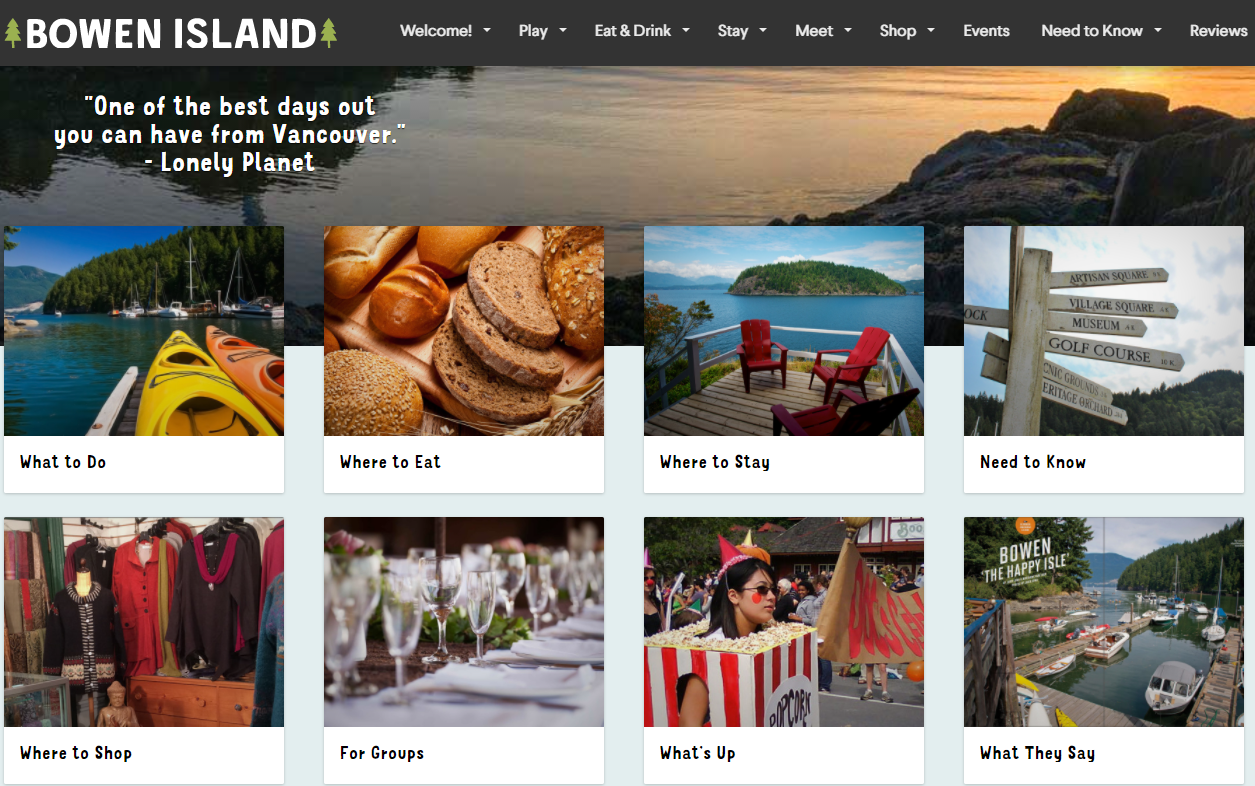 Tourism is one of Bowen Island's biggest industries, and Tourism Bowen Island is the go-to resource for helping visitors navigate their experience on Bowen Island. But it's not just for tourists! They have an extensive list of local restaurants, accommodations and activities. They also produce the annual "Secrets of Bowen Island" brochure. Check it out – you might just discover a new "secret" you didn't know about!
The Community Economic Development Committee is an advisory committee of Council, and is dedicated to supporting and strengthening the local economy through a number of initiatives.
Initiating and supporting Buy Local campaigns
Business Meet-Ups
Community Economic Development Plan
and more…
The CEDC is made up of Municipal Council members, staff and community volunteers, and they meet once a month.