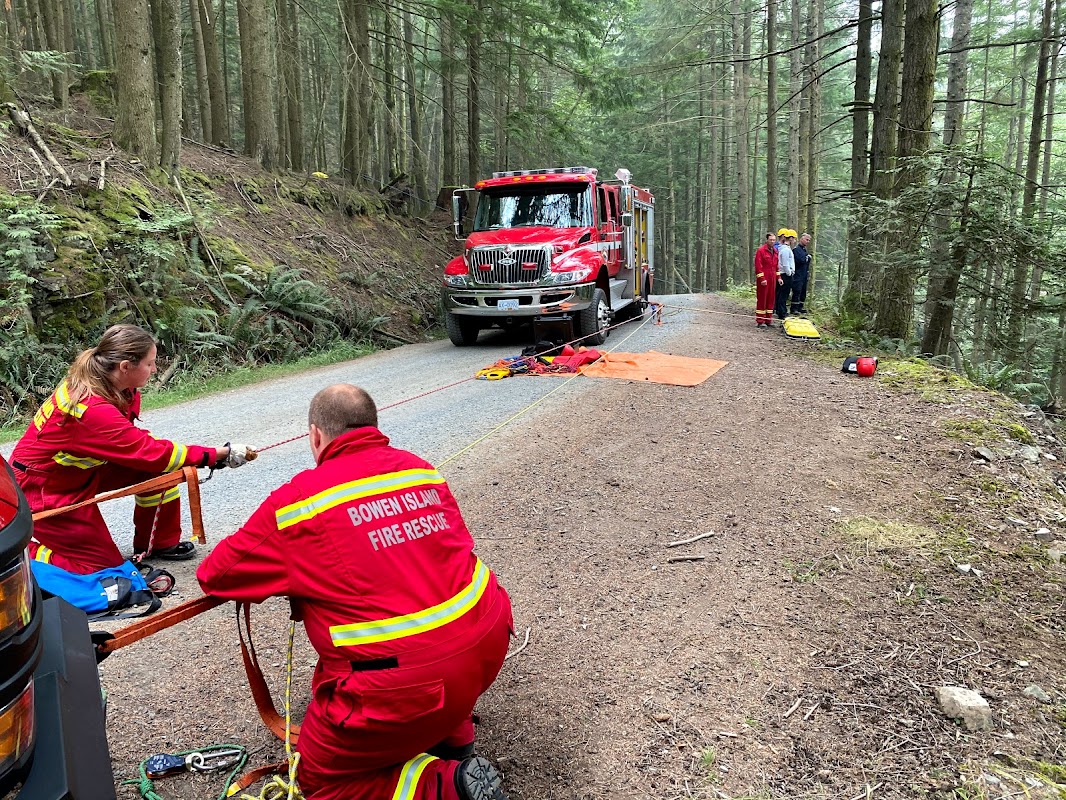 Volunteer recruitment is conducted in January or February each year.
Volunteer recruitment for 2022 closed on February 24, 2022
Becoming a volunteer firefighter takes time, effort and dedication. However, the benefits of saving lives and making Bowen Island a safer place is worth every minute and every ounce of effort. Please review the information below to learn about becoming a firefighter. Apply if you want to dedicate your time, skills, and physical ability to helping your community.
Applicants must:
be 19 years of age or older
live on Bowen Island
have a valid BC driver's license
be willing to undergo a criminal background check
be fully vaccinated against COVID-19 and provide proof of vaccination status
Firefighters are expected to:
be available and willing to be called out at any time
be willing to undergo training for first responder medical situations, in addition to firefighting
be willing to do online firefighting knowledge courses
attend a minimum of 66% of training practices
attend a minimum of 25% of all calls
Please read the following:
If you are interested in joining our team and serving the community, read the application form.
If you have any questions please call the fire department at (604) 947-9324.