Road work on Cardena Drive was completed December 3, 2019. Between September and December, the following work was completed:
surveyed layout
clearing and grubbing to limits of the construction
construction signage and traffic control in place and functioning well
installation of underground storm drainage and catch basins
layout for East side of Cardena parking pullout, new sidewalk and roundabout
pouring segments of concrete for curb and gutter
finish curb and gutter
sub-base prep for asphalt sidewalk
sub-base prep for road
sub-base prep for roundabout
laying of asphalt for sidewalk, road and roundabout
Improvements to the safety and functionality of Cardena Road at Bowen Island Trunk Road were identified as a priority in the Transportation Plan and in Island Plan 2018, Council's strategic plan.
An engineering study conducted in 2016 identified the alignment of the intersection, pedestrian safety and pavement markings as three key concerns.
The community expressed concerns about traffic safety in this area. Peak travel times bring a lot of traffic, including vehicles and foot passengers loading and unloading the ferry, vehicles picking up and dropping off passengers and needing a place to turn around, and buses waiting for passengers. Visibility may be reduced after dark or due to weather conditions.
Accessible pedestrian walkways need to be on both sides of Cardena Road to reduce the number of pedestrians walking on the road. A proper turn-around area is needed for vehicles so that they don't need to do three-point turns. Buses need a place to wait for passengers outside of the traffic lane so that vehicles don't have to use the oncoming traffic lane to pass them.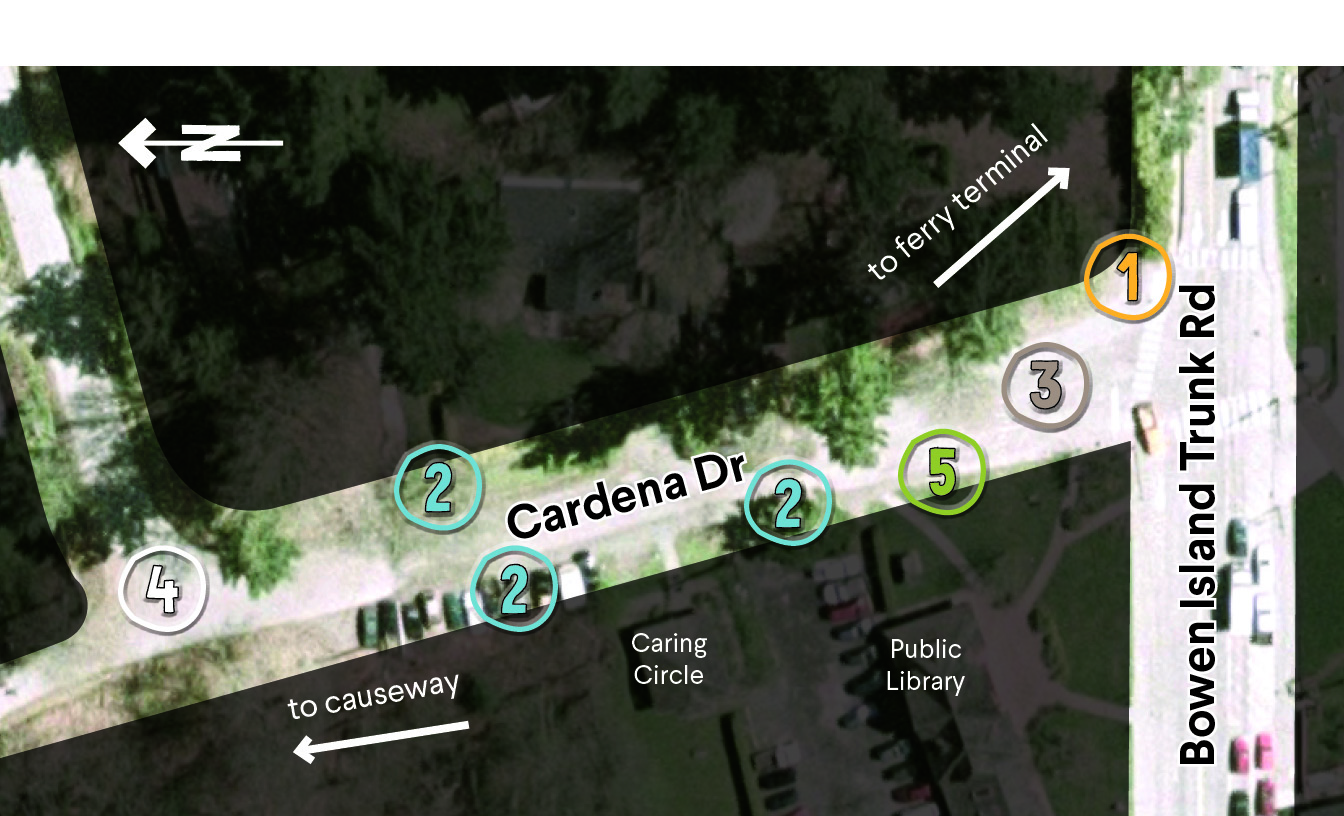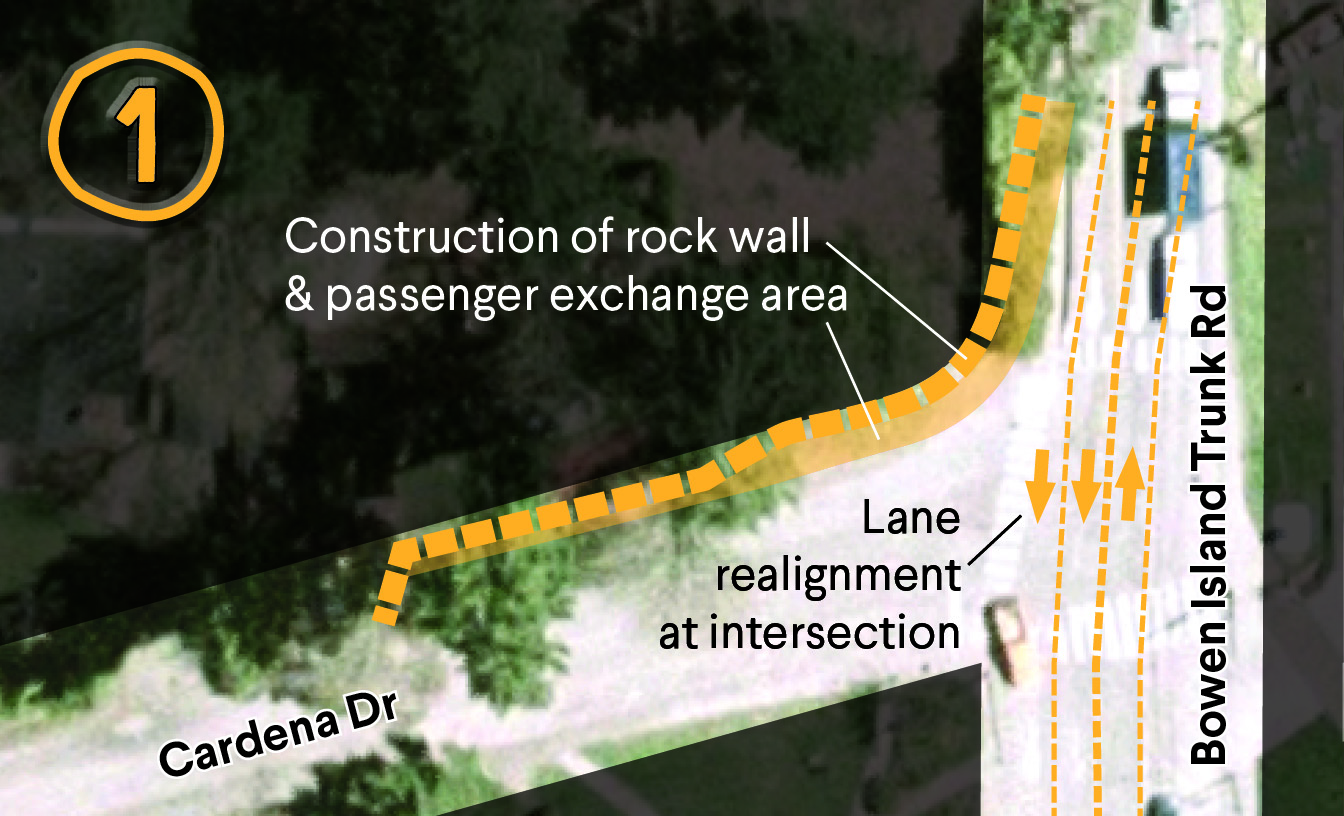 The new rock wall opened more road width for realigning the lanes to the intersection and also expanded the existing passenger exchange area. The new passenger exchange has a proper vehicle stopping lane, protected pedestrian area and connecting walkway to the intersection and the ferry.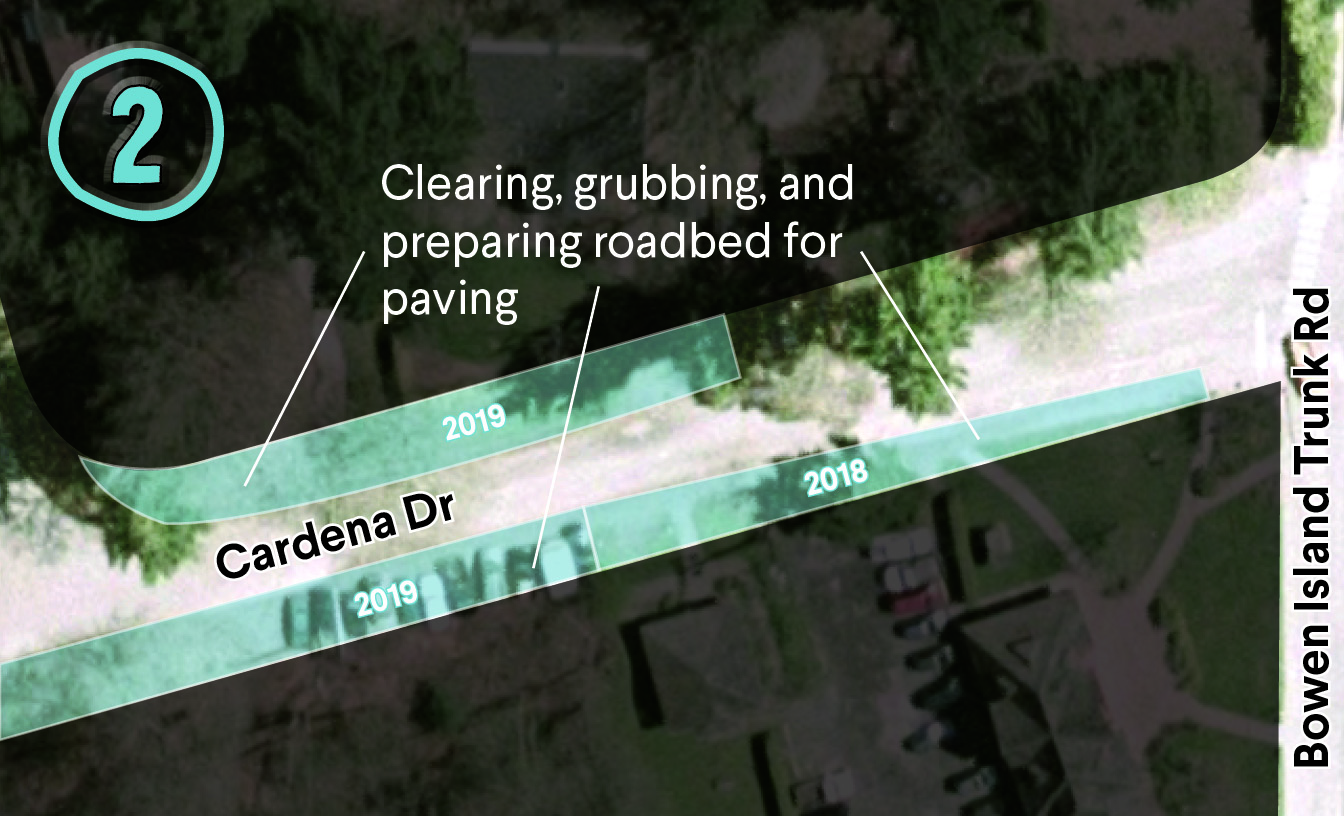 This work prepared a wider roadbed for paving. The resulting road width accommodates the passenger exchange vehicle stopping lane, a new bus bay, the future accessible sidewalk, and the roundabout.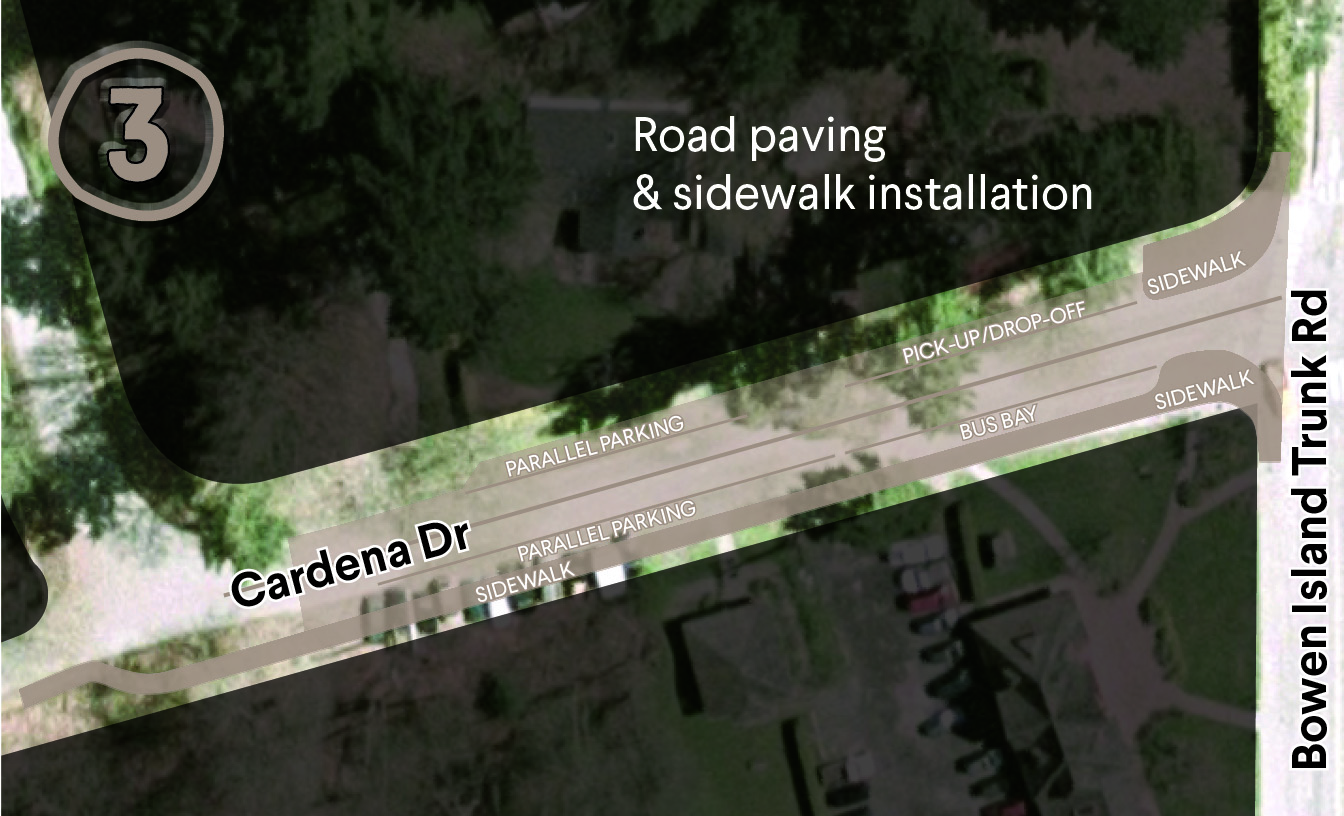 The entire road was paved to include the passenger exchange, bus bay and parking spaces. A sidewalk was installed on the west side of the road to provide accessible connections between transit, the causeway and Bowen Island Trunk Road. The sidewalk was wired for low-level pedestrian lighting.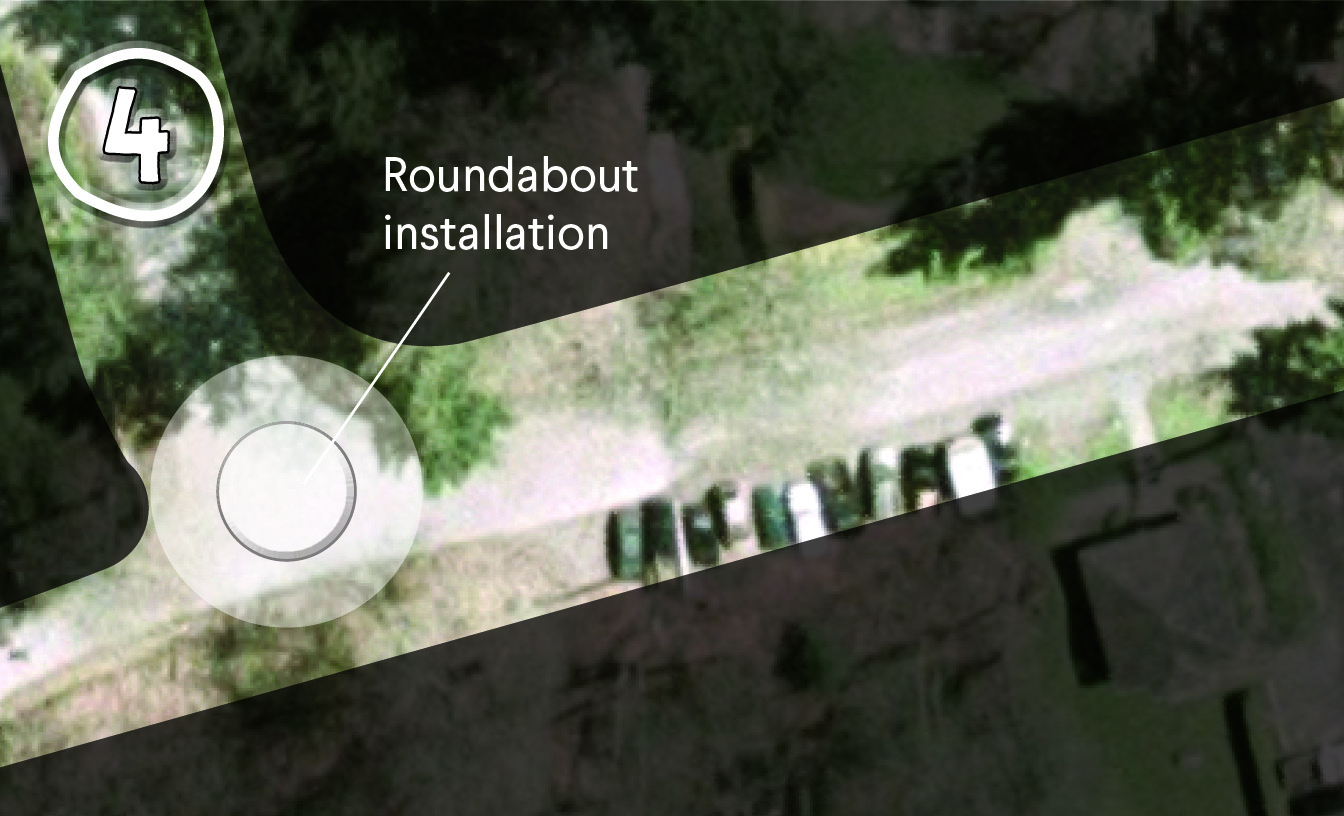 The design of this roundabout facilitates safe turnaround of vehicles, including buses.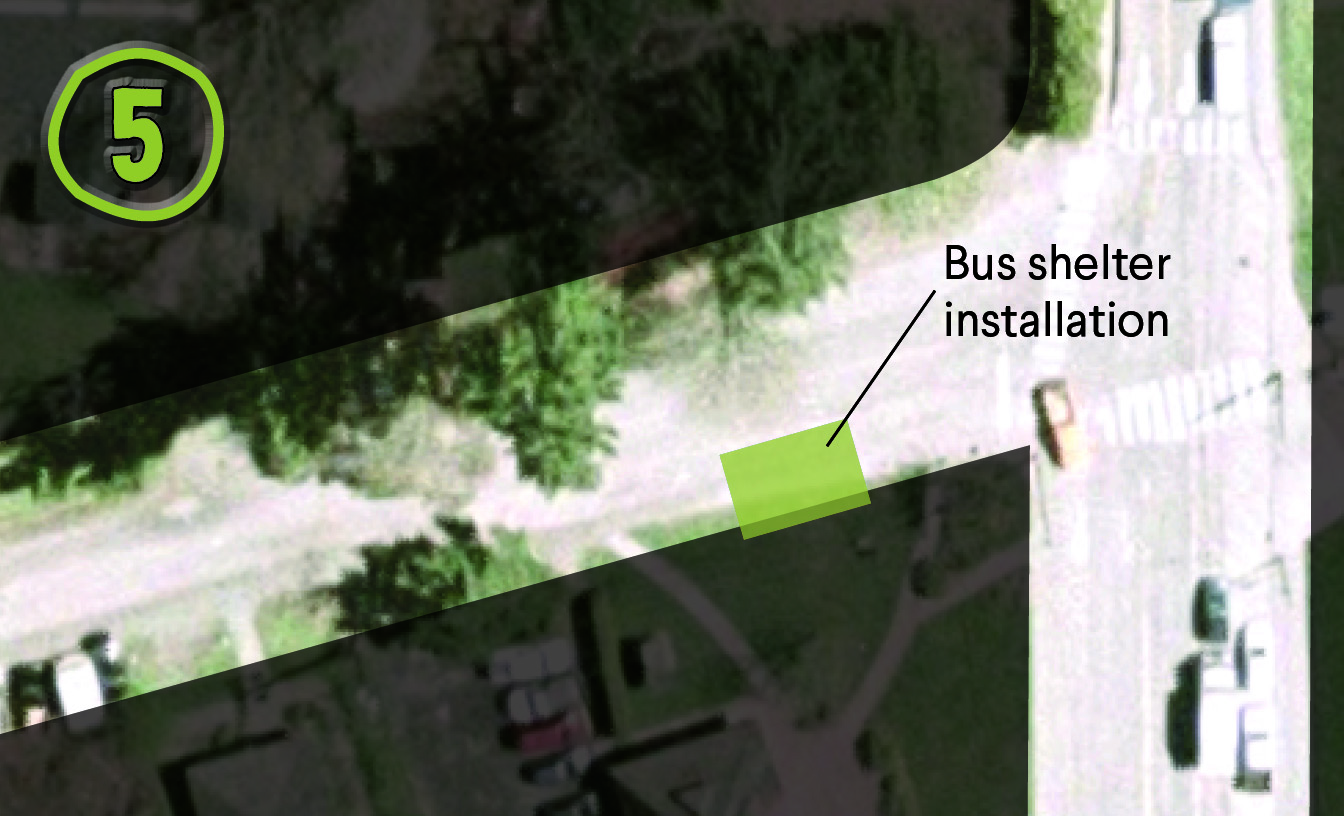 To provide a shelter from the elements with seating and transit information.
The future of Cardena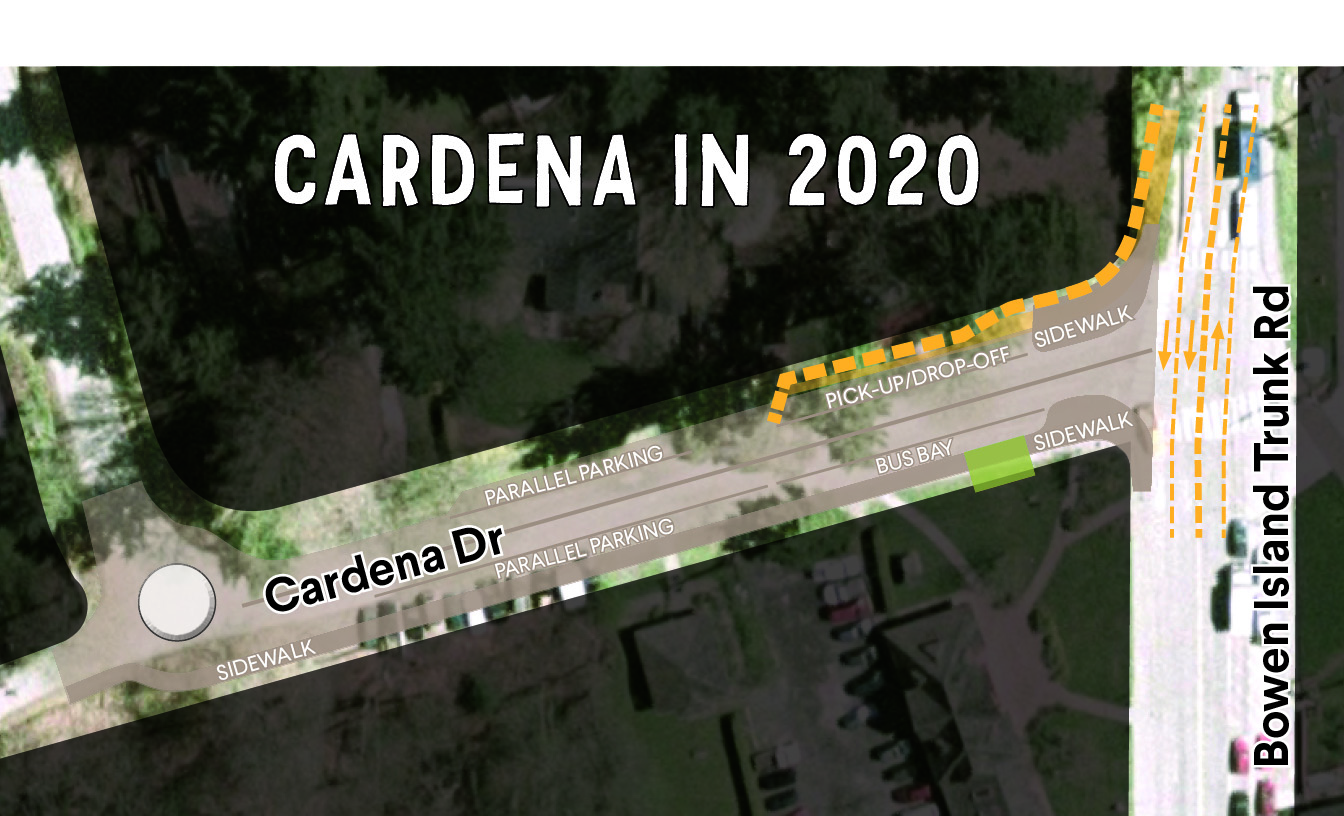 In 2020, the Cardena intersection will be safer, more functional and more attractive for all users.