Fire Hall # 1
Bowen Island's first fire hall #1 was the unused woodshed for the school, which is now the site of Bowen Court.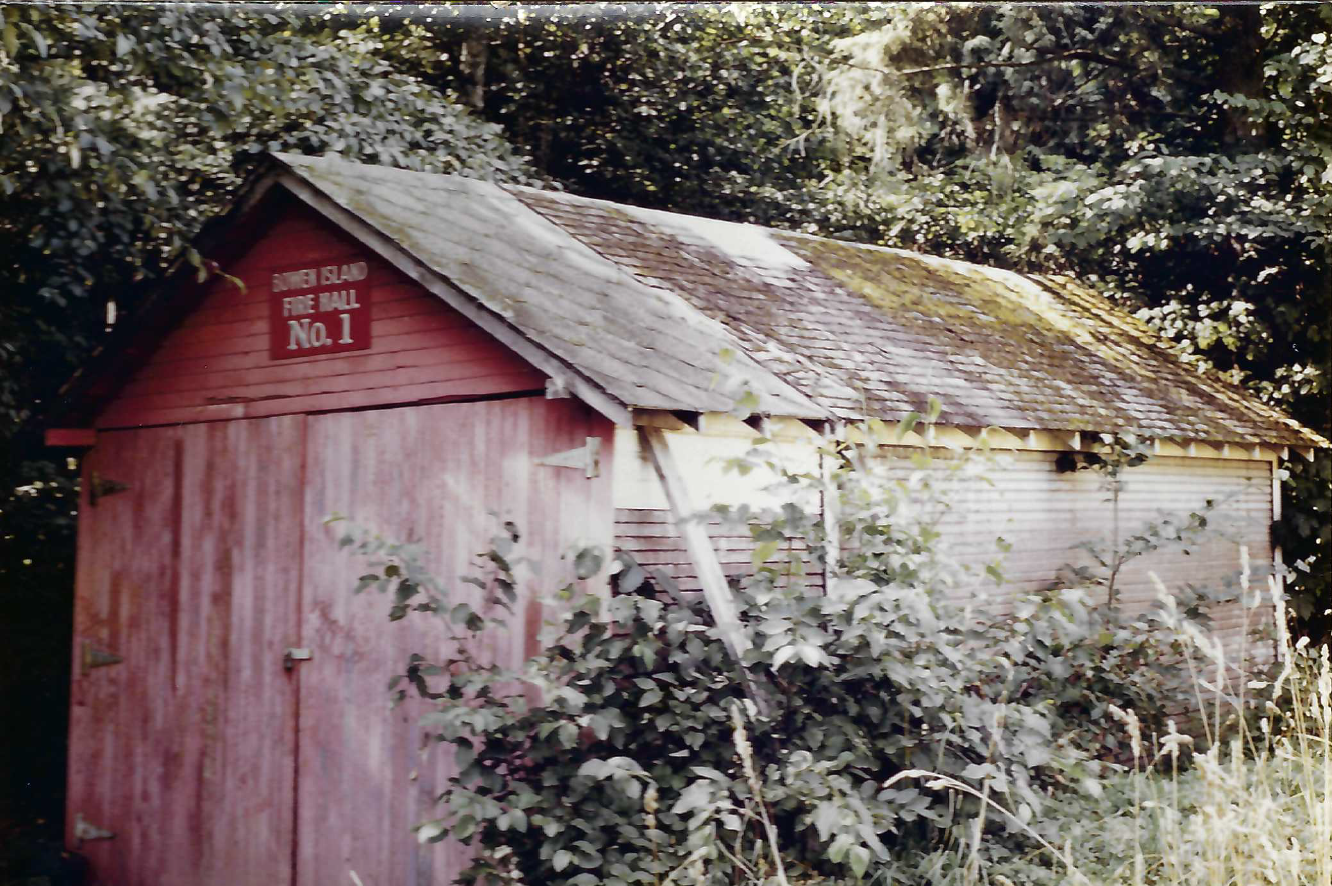 Present day fire hall #1 was constructed under the Bowen Island Improvement District in 1969. The two bay fire hall was built on land donated by the Davies family. In 1977 two additional bays with a second story were added. The hall remains unchanged since the 1977 addition.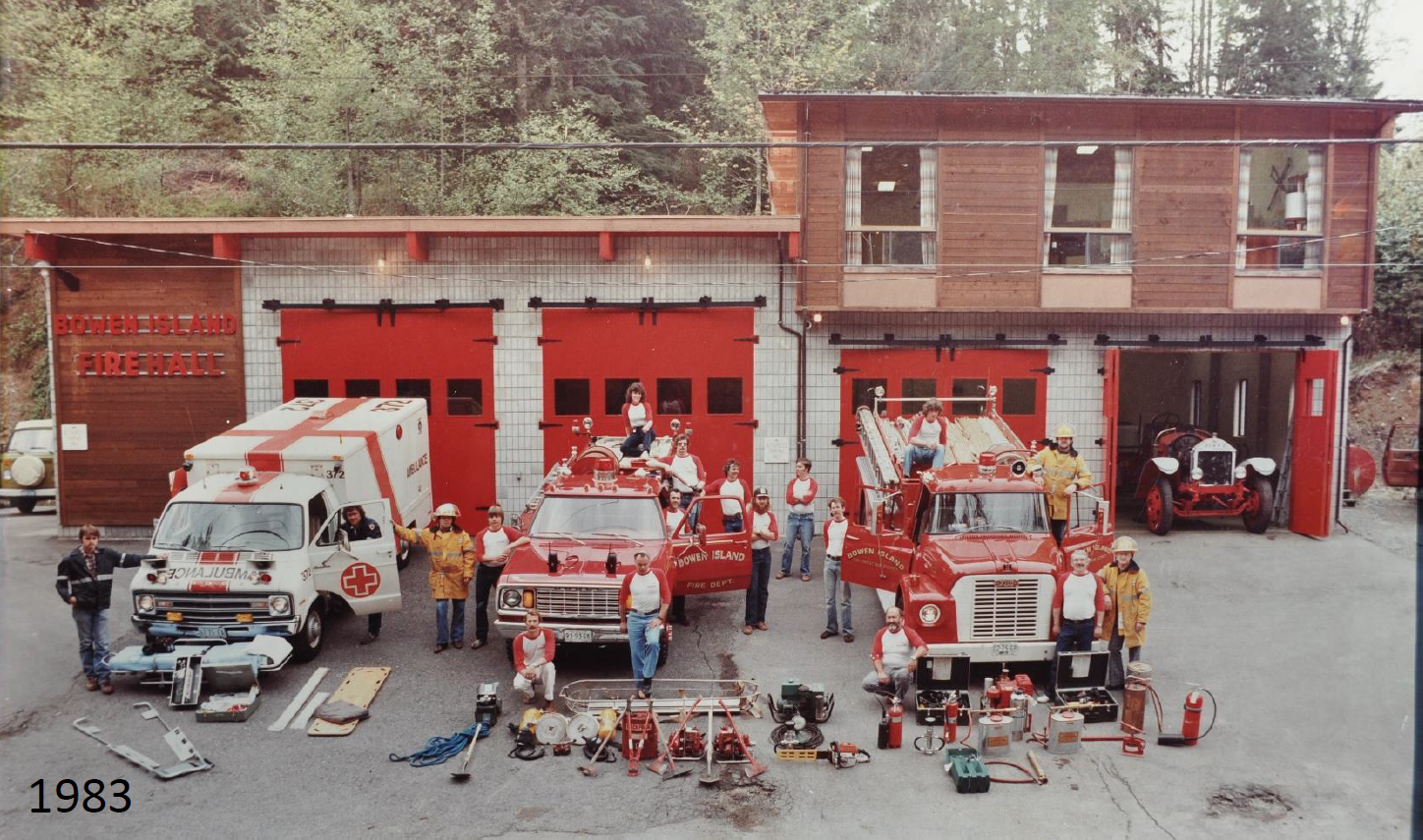 A new fire hall #1 is being constructed on Miller Road. It is anticipated that the fire department will move into the new hall in 2022.
Apparatus
Bowen Island's first apparatus was a 1928 LaFrance Type T-70-6. It was purchased in the mid-1950s and housed in the unused woodshed for the school, which is now the site of Bowen Court. It was a ladder truck that was cut in half and made into a pumper/tender. It was retired in 1969 and can be seen out front of Fire Hall # 1 on Grafton Road.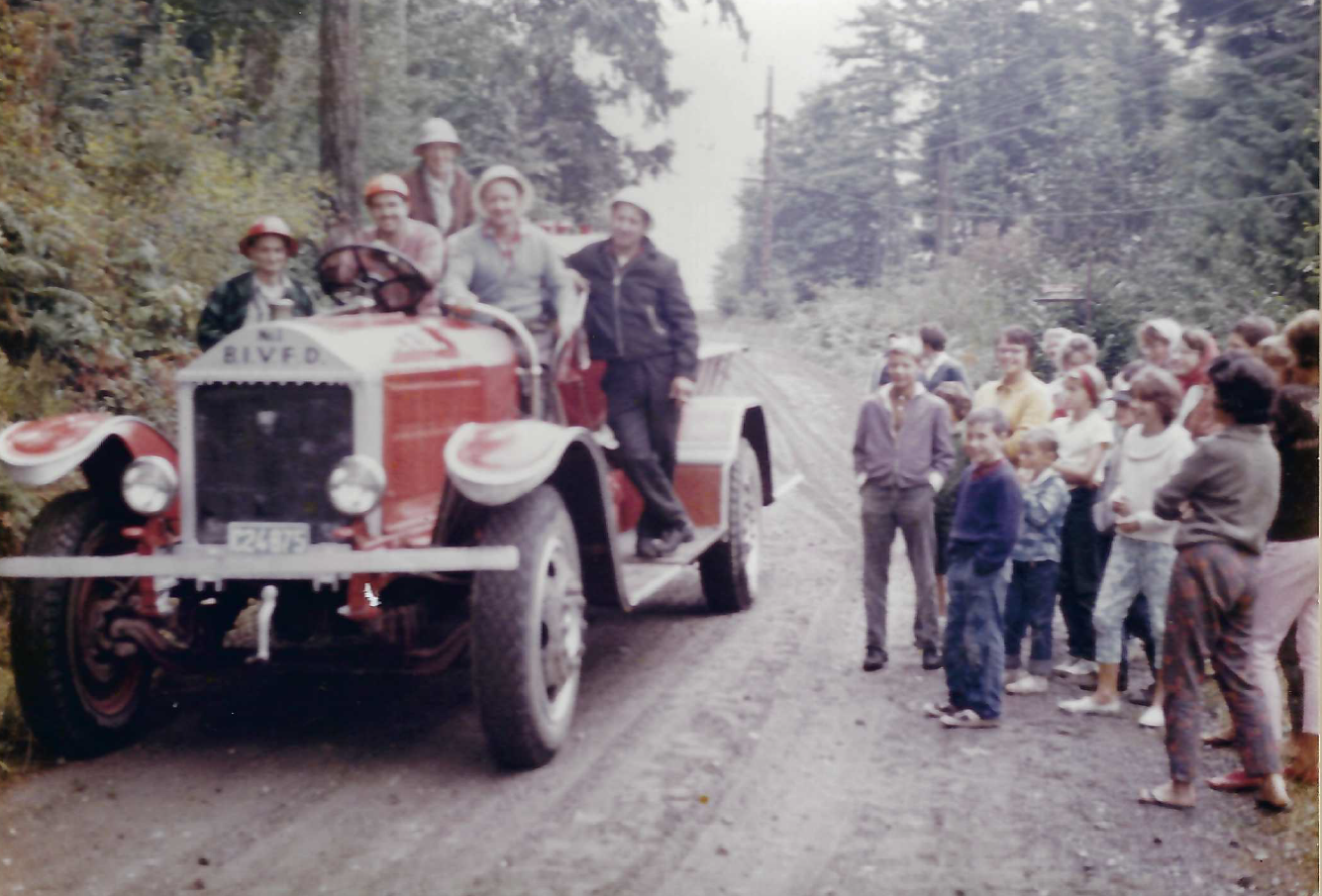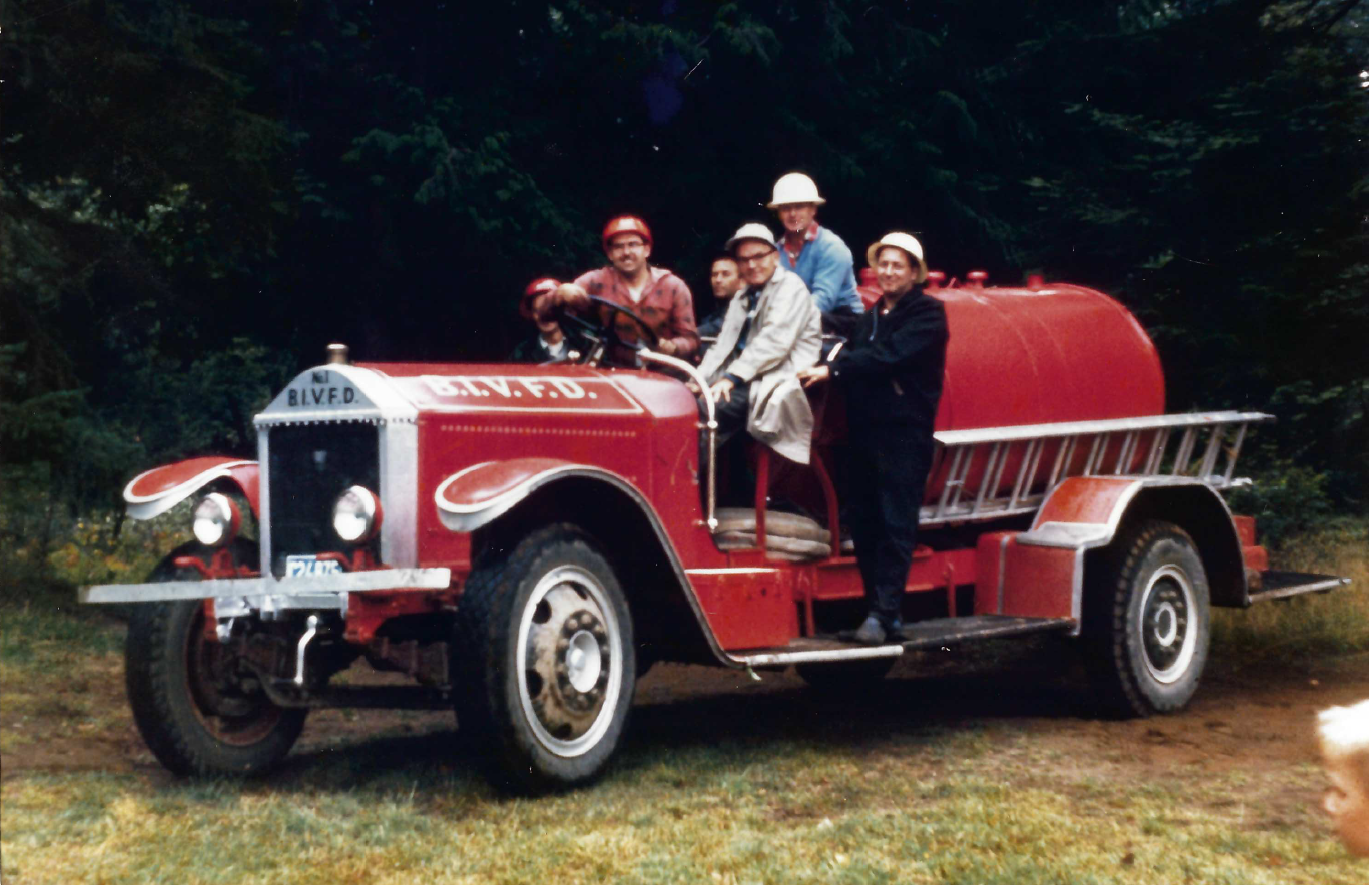 Engine 33 was a 1969 IHC-L1700/HUB 625/500. It is still operation and was most recently seen in the 2020 virtual Bowfest Pop-Up Parade.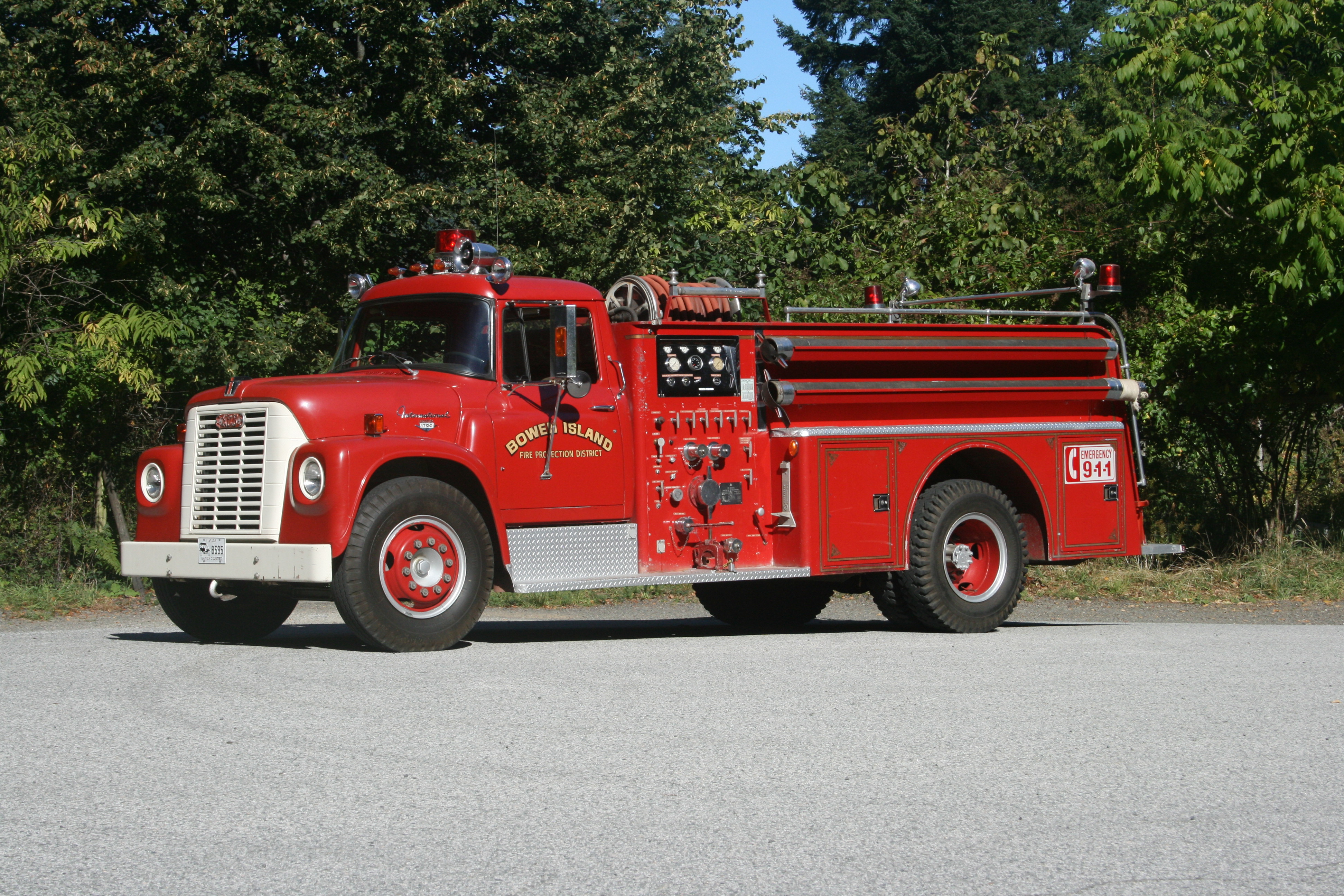 Engine 32 is a 1979 Dodge Custom 300 4×4/Pierreville 250/250. This engine is still used by the fire department. Some of the steep driveways and narrow island roads require a smaller engine, which makes the size of engine 32 an invaluable apparatus on the island.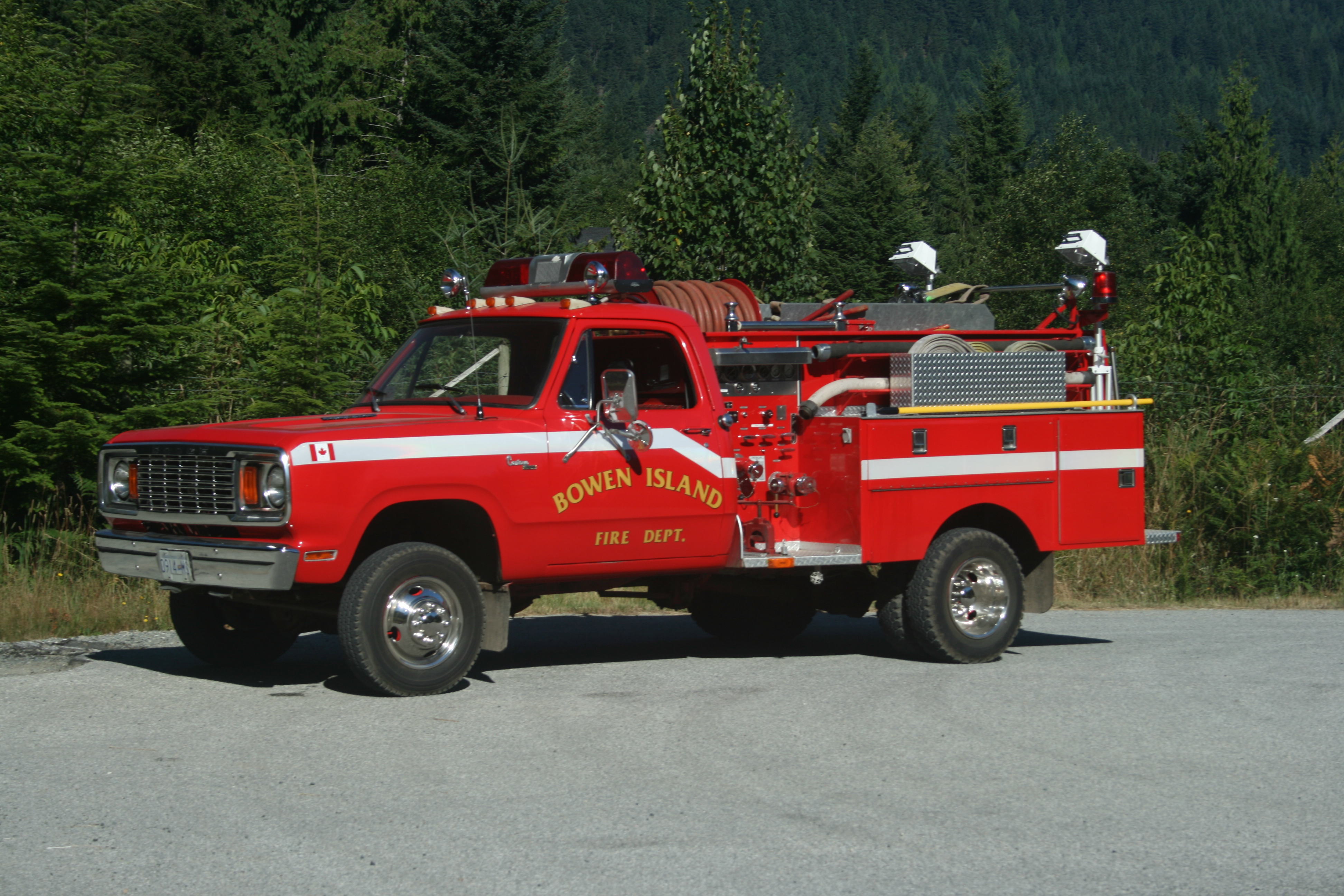 Engine 31 is a 1989 Freightliner FLL6342LCF/Anderson 1250/1000.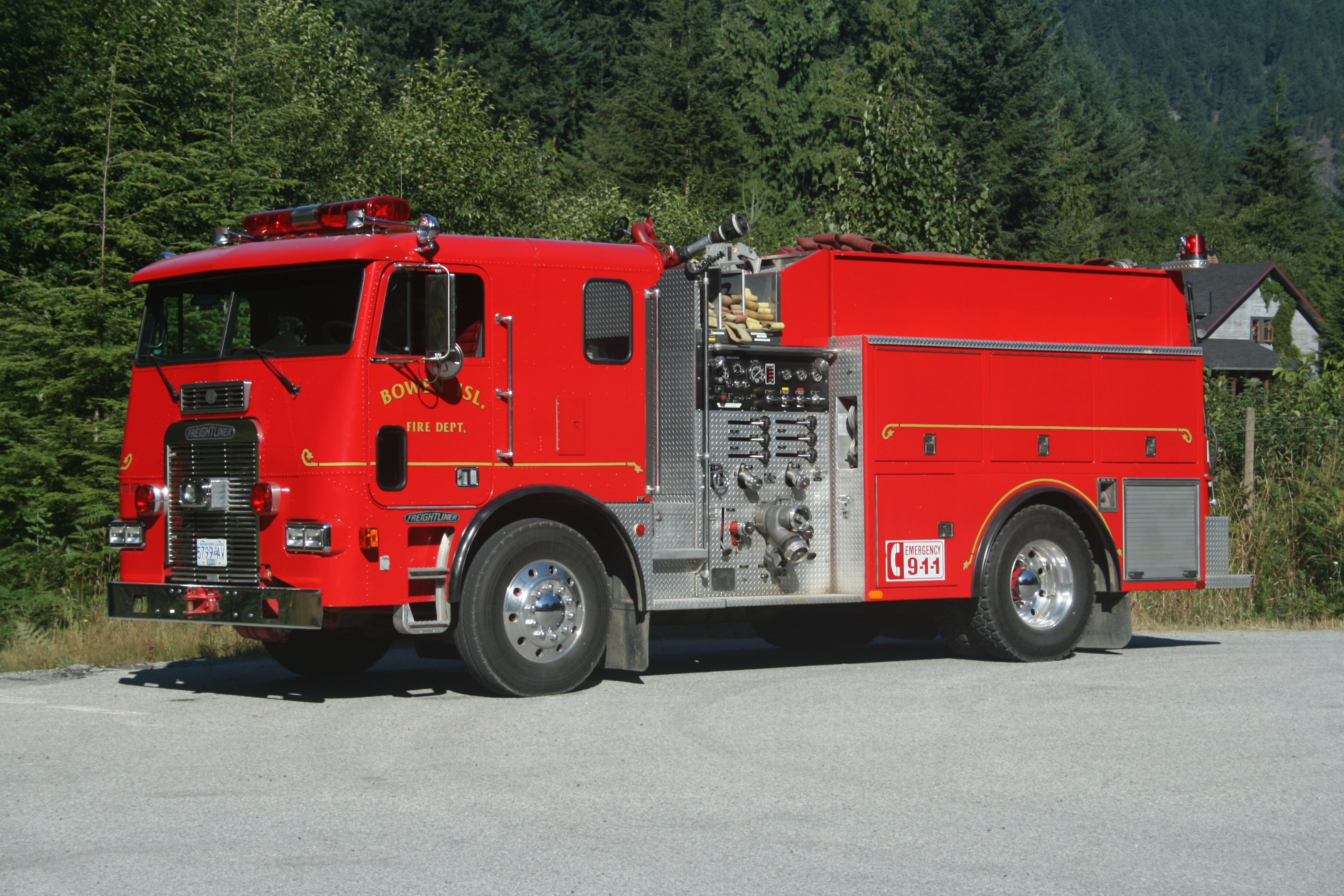 Engine 30 is a 2005 Spartan MetroStar FF LA41M-2142 MFD/E-One Canada 1250/1000/10A.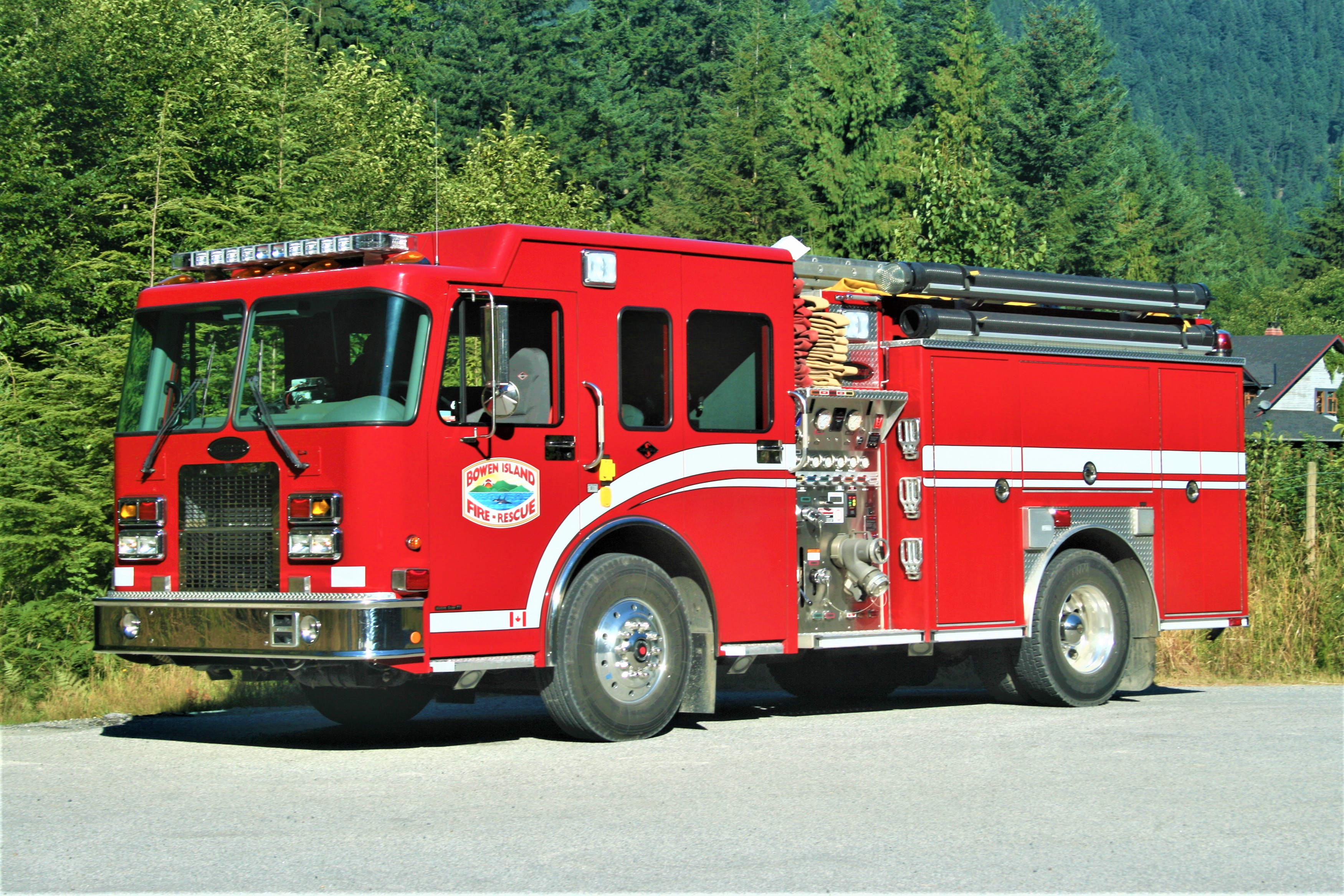 Rescue 30 is a 2009 IHC4300 DuraStar 4×4/HUB NWI Medium Rescue/25fm/Trimax 30 CAFS. Rescue 30 is used to respond to medical emergencies, motor vehicle accidents and special rescues.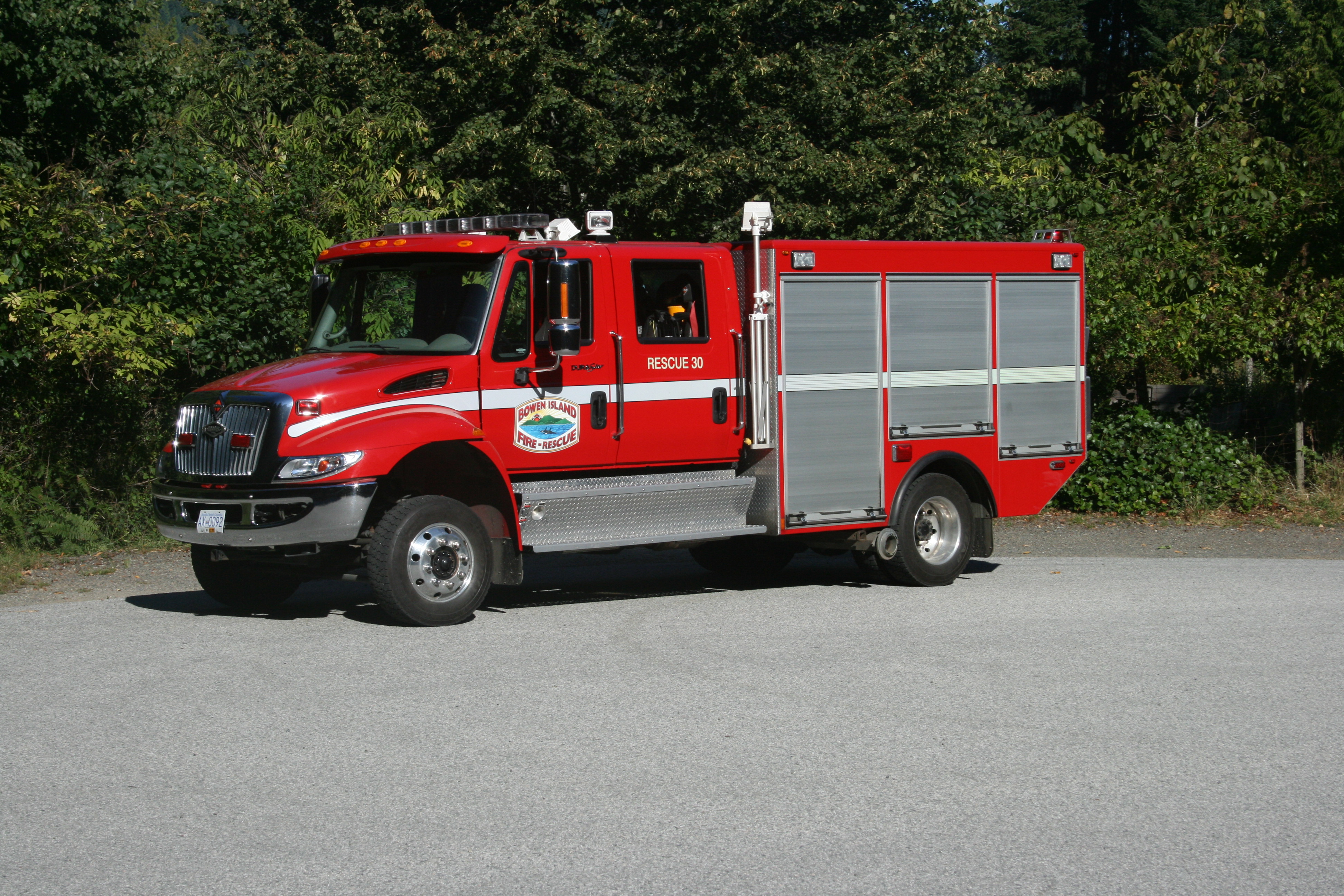 Tender 30 is a 2013 Freightliner Coronado SD Tandem/HUB 840/2793 June 7/13. This apparatus was custom made by HUB. There are many areas of the island that are not protected by fire hydrants. Tender 30 carries 28,000lbs of water over gravel, through dirt and up steep roads which allows the fire department to shuttle water to the areas of the island that do not have fire hydrants. Read the HUB case study about Tender 30.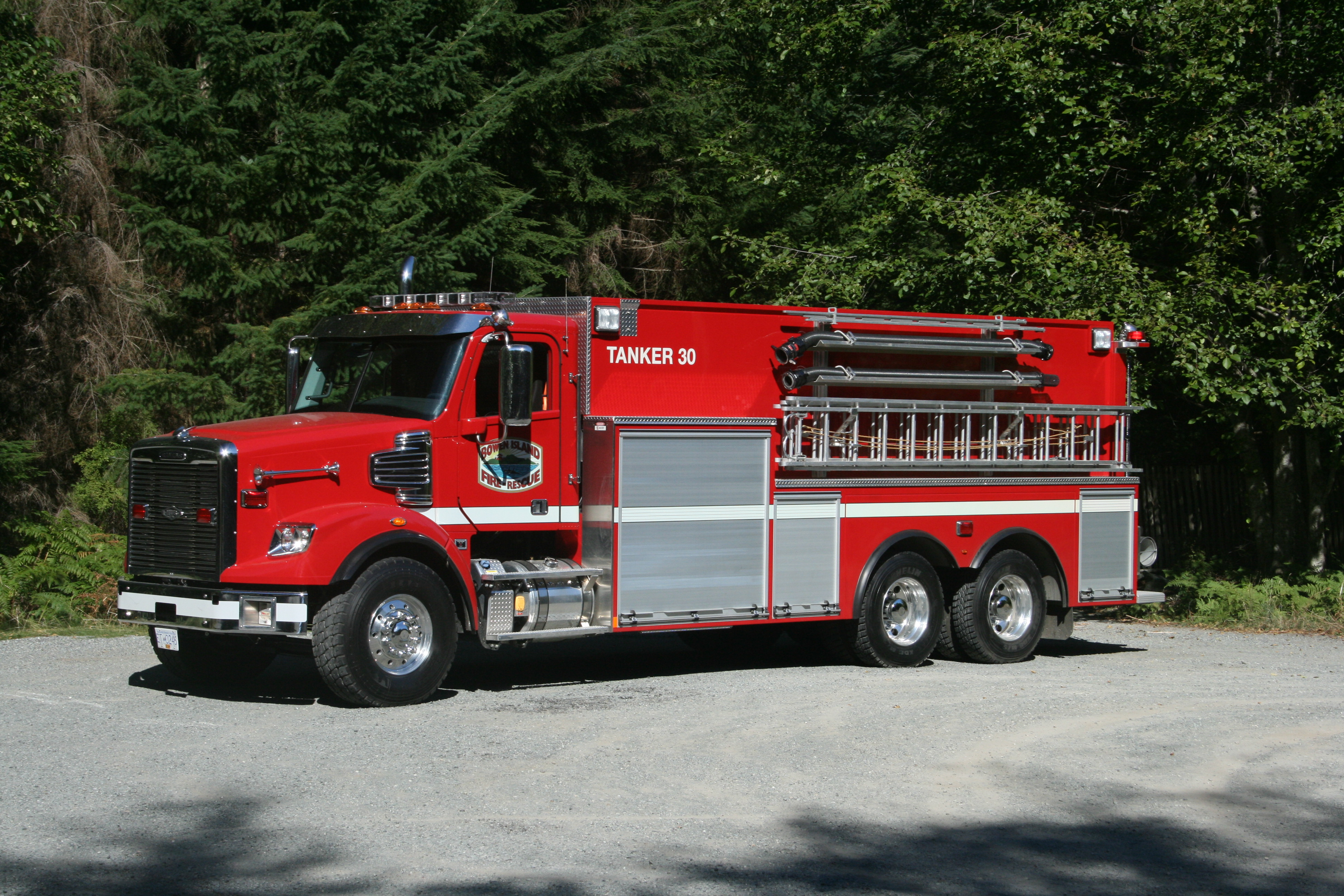 Photo Credit: Bob Dubbert and Shane MacKichan