Regular garbage is picked up every two weeks on Tuesdays. We alternate each week between the east and west sides of the island.
Organic refuse is picked up every week on Wednesdays, island-wide.
Please check the map and collection calendar below to find the schedule for your area.
Each property can put out ONE can of regular garbage per collection day. Any additional cans or bags require a paid decal.
All garbage cans or bags must be accessible to the garbage collector by 8:00 am on collection day. Bags must be sealed and intact – no loose garbage, please.
If a collection day falls on a statutory holiday, pickup will occur on the first business day after the statutory holiday unless previously arranged.
How to make your garbage and organics bins less attractive to animals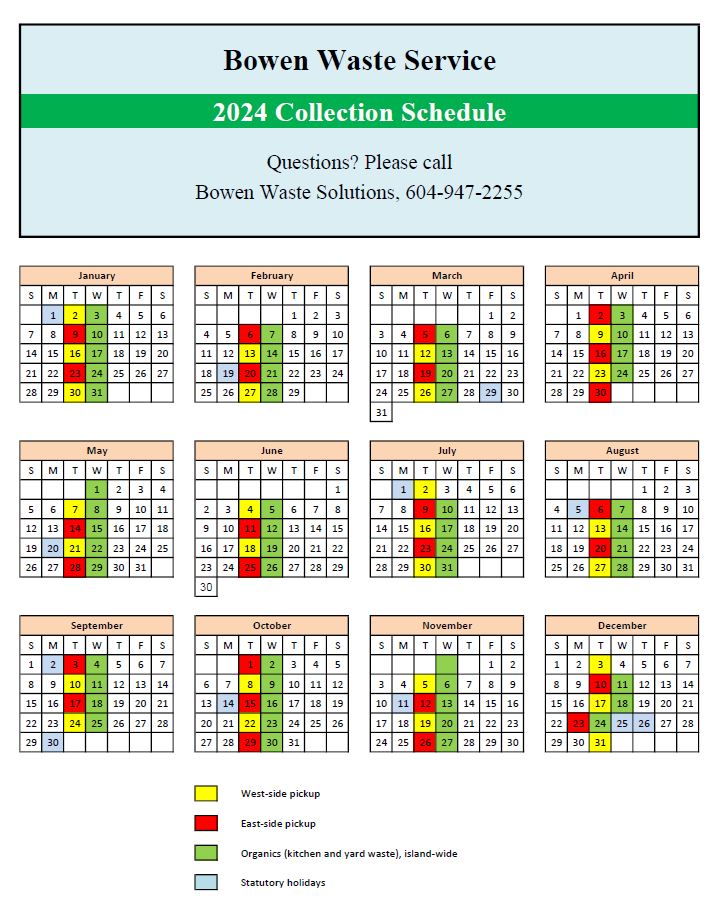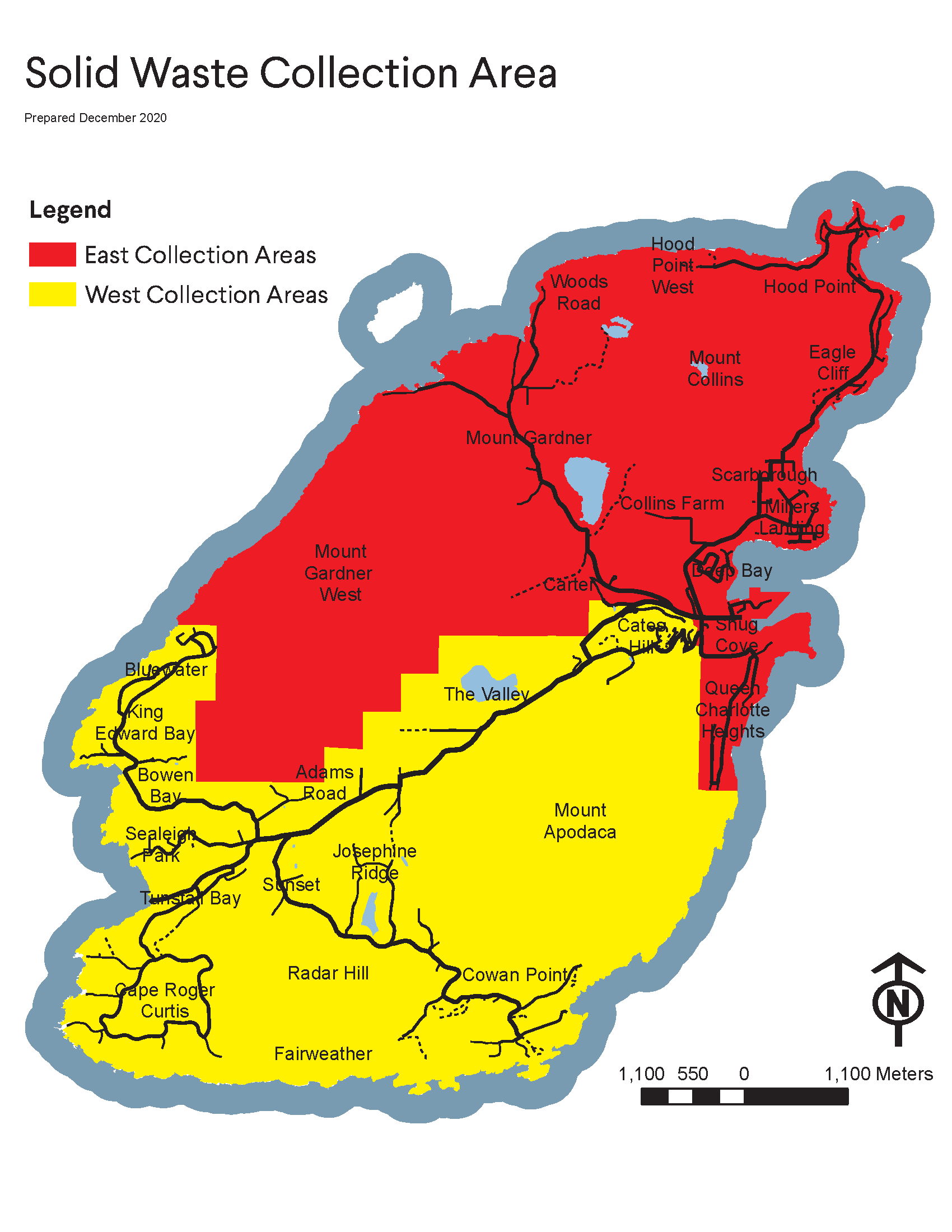 Downloads
2024 Collection Schedule and Map (PDF)
2023 Collection Schedule and Map (PDF)