SEEKING PUBLIC COMMENT
For HAP-01-2020 (1314 Miller Rd)
Regular Council Meeting
6:15 PM on MONDAY, MAY 25, 2020
Virtually via Zoom
PROJECT DESCRIPTION:
A Heritage Alteration Permit application has been submitted for 1314 Miller Road (shown on map) to vary the lot coverage and protect a heritage structure.
The application is to extend an existing primary residence by 8.25 sq m (88.84 sq ft) and extend roof overhangs of an accessory building by 18.32 sq m (197.29 sq ft) which would increase the existing nonconforming building lot coverage to 1,063.02 sq m (5.9% of the lot size), while also protecting an existing heritage structure and providing public signage and views of the heritage structure.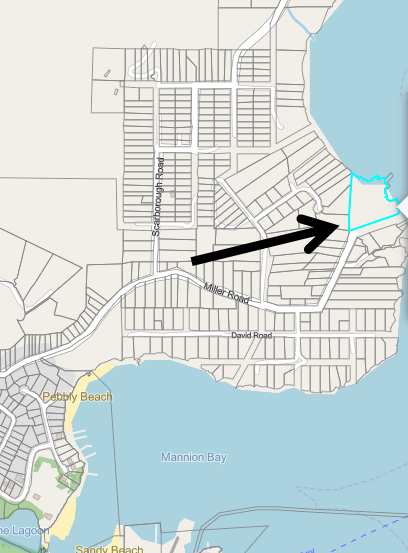 MORE INFORMATION:
Due to the COVID-19 Pandemic, the Municipal Hall is currently closed to the public.

Questions? Jennifer Rae Pierce, Planner 1, at jpierce@bimbc.ca for information on how to obtain a paper copy of the applications.
TIMELINE:

YOUR COMMENTS ARE WELCOME:
Written submissions may be delivered to Municipal Hall (contact information below):
In person at the mail drop-off box
By mail
By email to bim@bimbc.ca
All comments should be submitted in writing no later than 3:30PM on Monday, May 25th, 2020.
To ensure a fair process, submissions cannot be accepted after the meeting has ended.
You can also comment during the Zoom meeting by signing up in advance for the Public Comments period. If you have signed up, you will be called upon in order of signup during the meeting to speak for 2-3 minutes (depending on number of people waiting to speak.
How to sign up for Public Comments
Email the Corporate Officer BEFORE 6:15 PM at hdallas@bimbc.ca. In your email, please include the following:
Subject line "Public Comment"
Name (first and last), telephone number and topic or agenda item.
Join the meeting via the Zoom link provided in the Council agenda and wait for your name to be called during the public comment section.
We ask that you respect the time limit allotted by the Mayor and once finished to please mute your microphone and turn off your camera.
Mayor and Council will discuss this application at the meeting to be held:
Regular Council Meeting
6:15 PM on MONDAY, MAY 25, 2020
Virtually via Zoom
Background Information
April 27, 2020 Council Meeting
April 27, 2020 Staff presentation