Update January 2023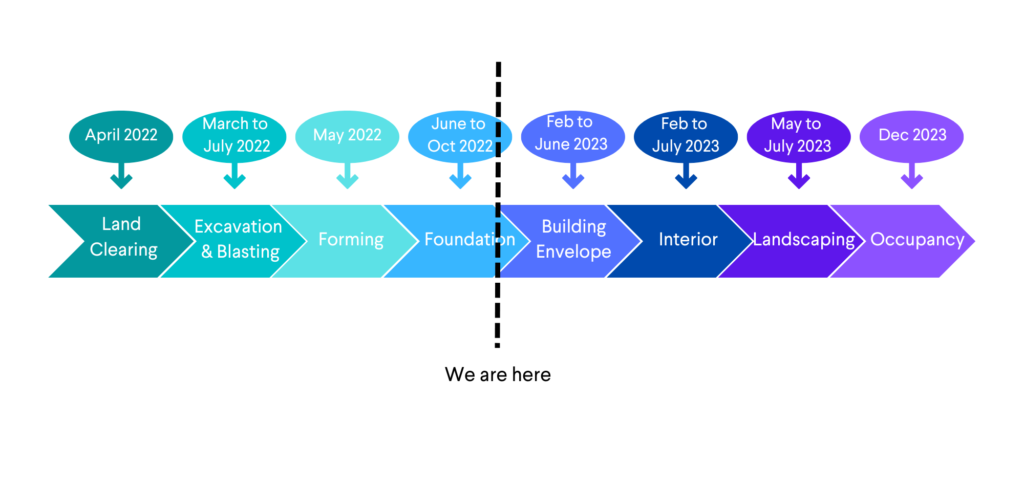 2022 was a busy year.
We completed land clearing, excavation & blasting, and forming.
We're currently working on finishing the foundation and building envelope, and in 2023 we'll be working on the interior, landscaping and finally, occupancy!
In the last quarter of 2022, we poured slabs for floors including a portion of suspended slab for the main floor.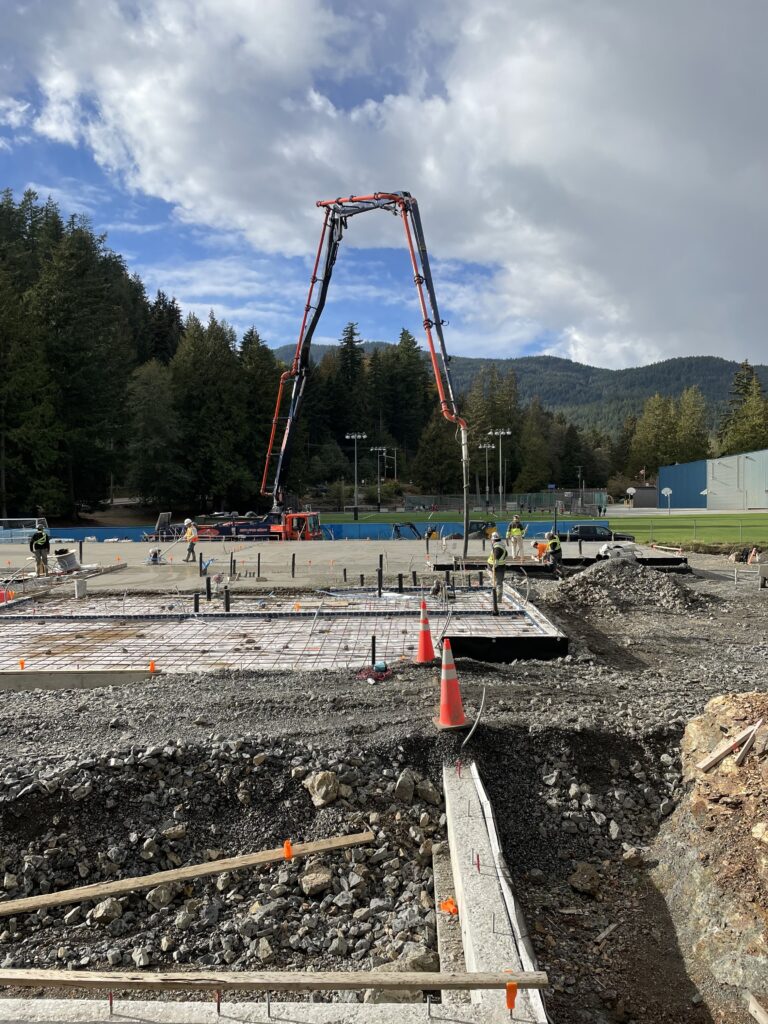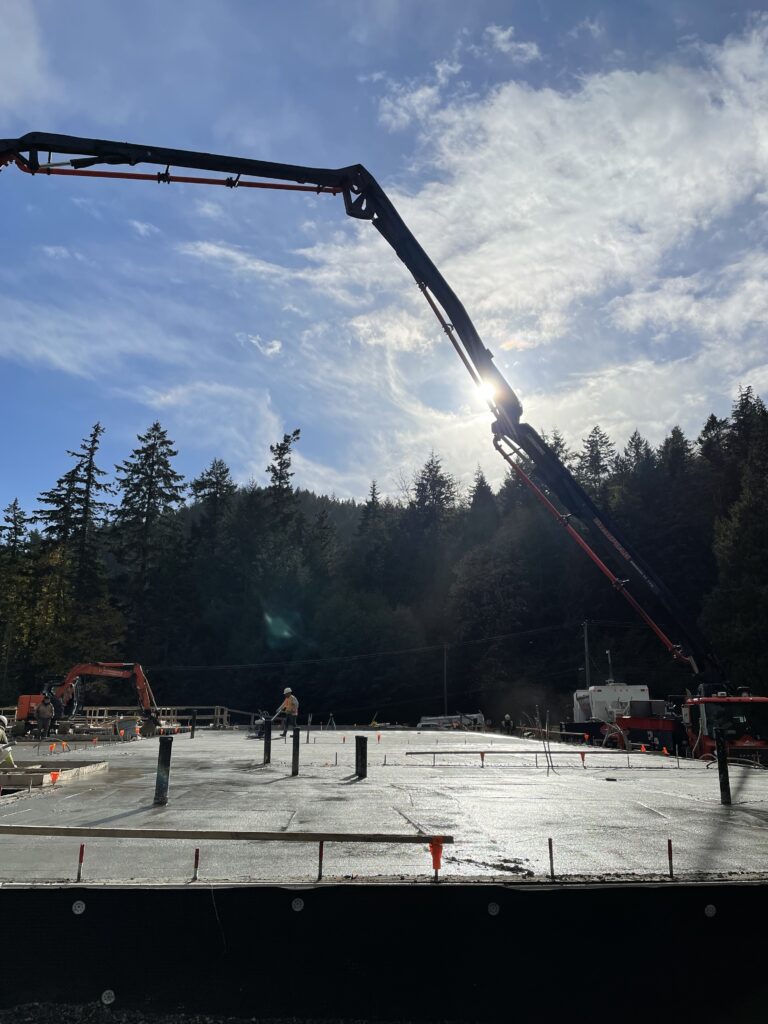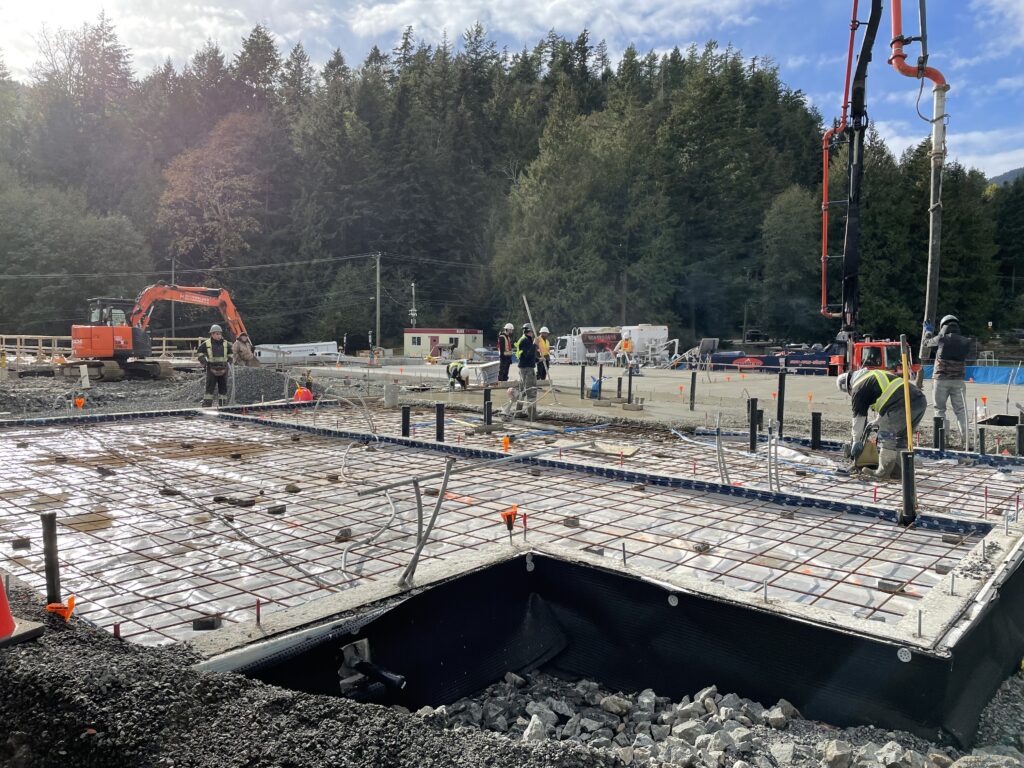 Roughwork in the basement was completed, and the framing started in December 2022.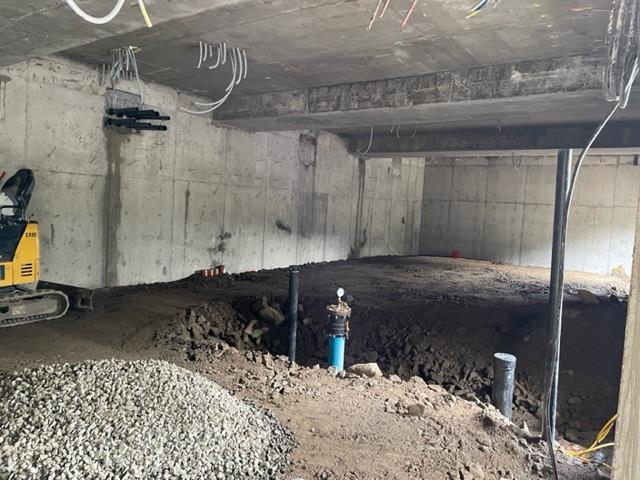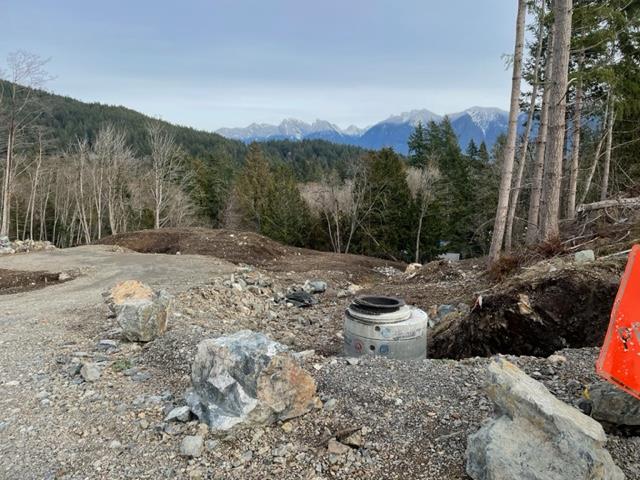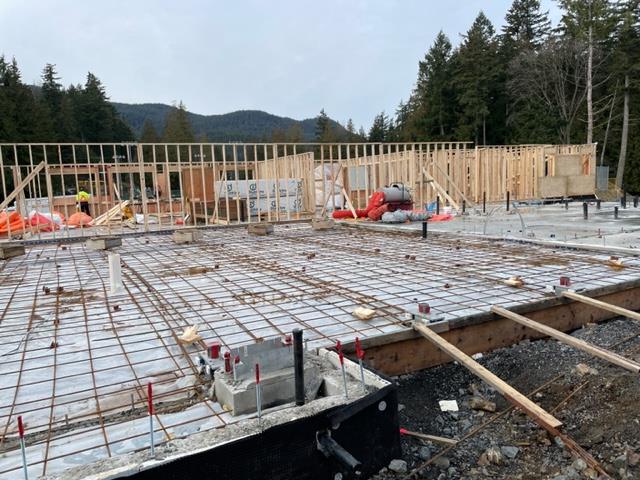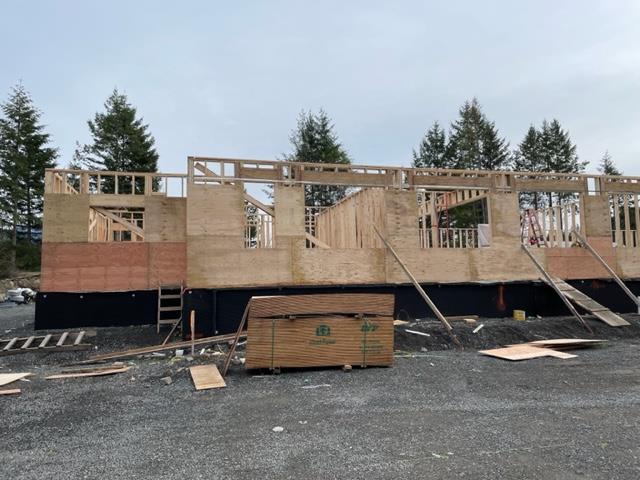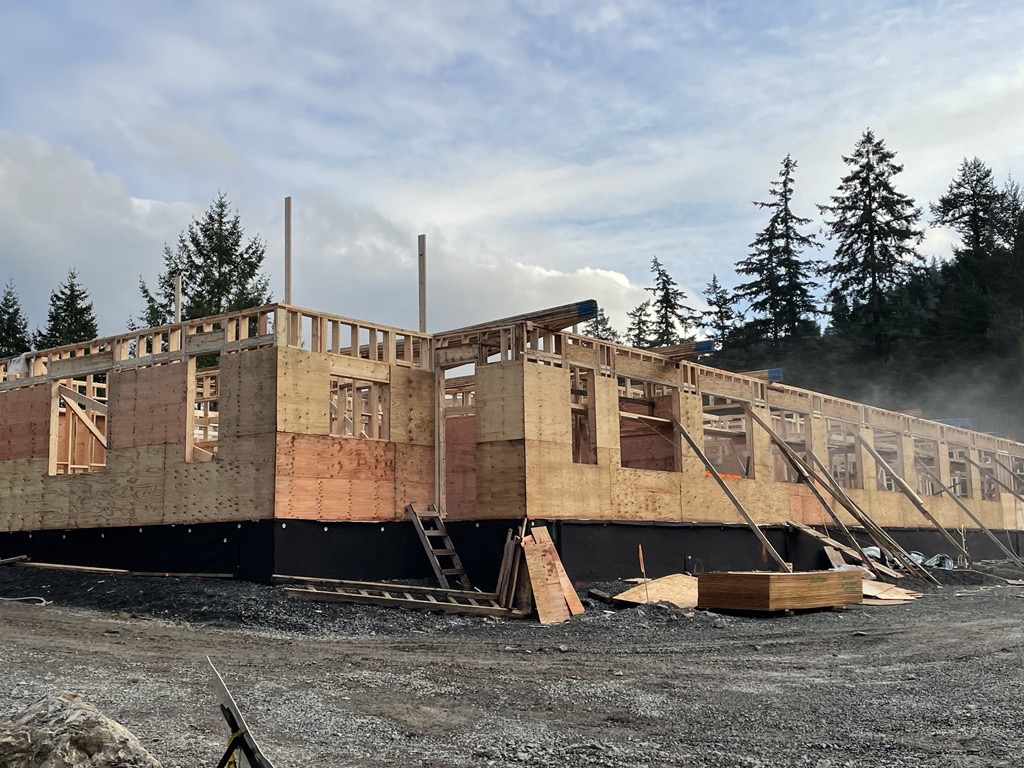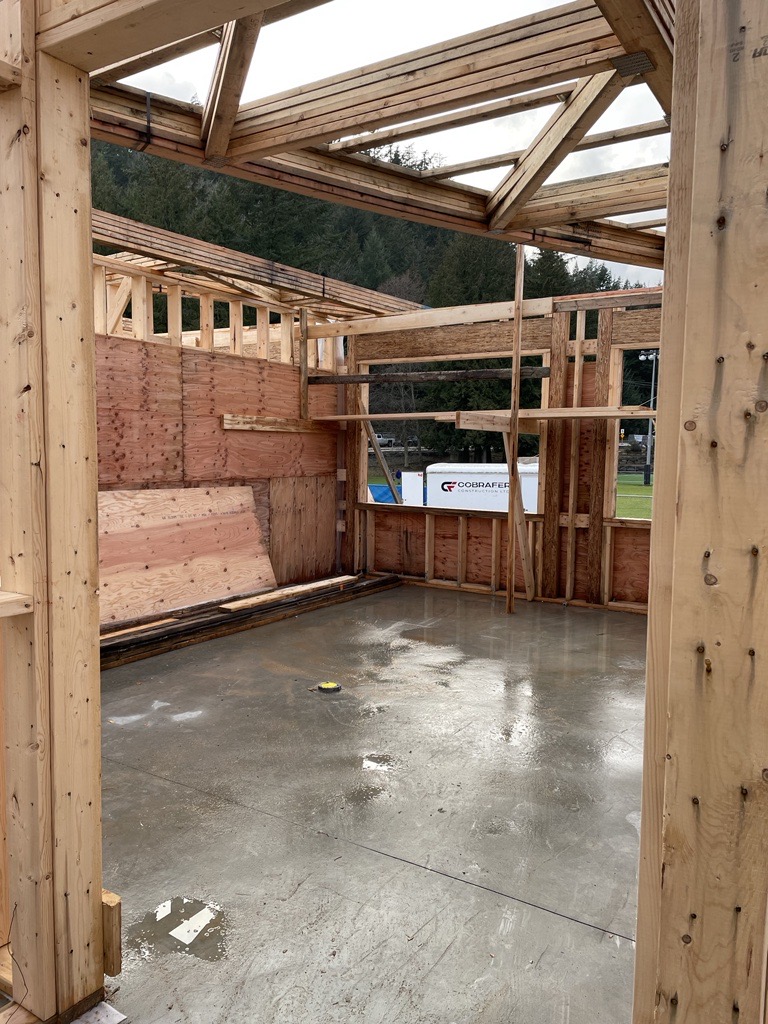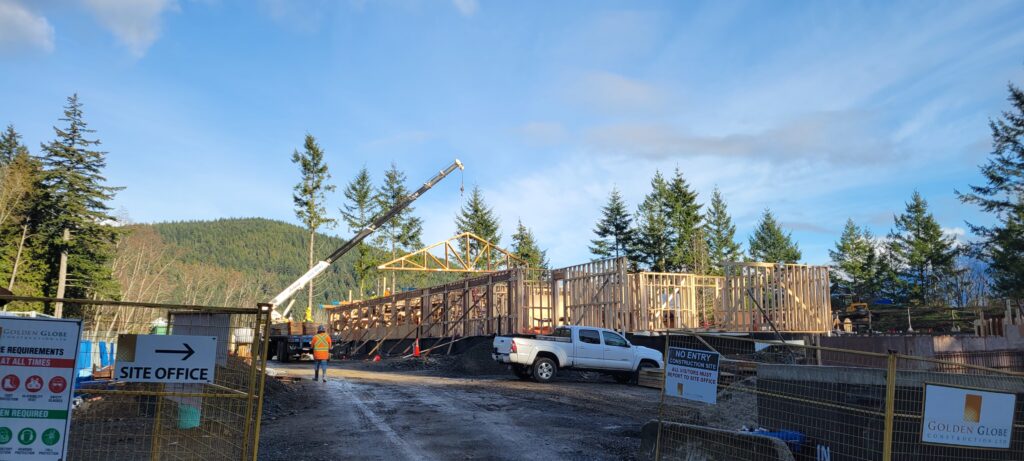 Next steps include:
Complete work in basement
Continue framing
Work on building envelope
Here is the designer's idea of the completed structure with landscaping: It's a sunny day with children running on the lawn, an outdoor exercise class in progress and islanders are wondering the paths around the building. On the neighbouring lot, the BICS soccer field can be seen with a game in progress.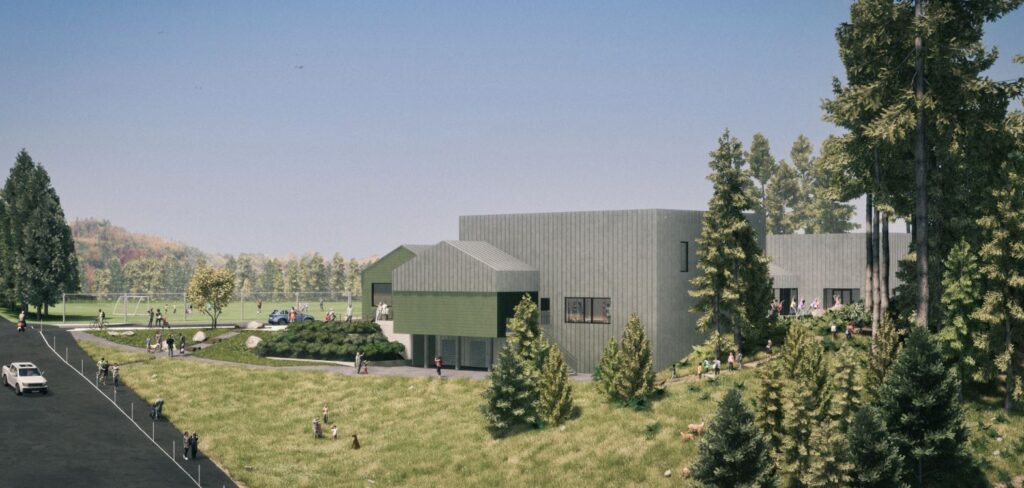 Step inside your new Community Centre, bustling with neighbours, family and friends.
On the left is the registration desk where you can:
Get tickets for a show
Buy a gym subscription
Inquire about program availability
Book a meeting room
Sign the family up for activities
On the right is a large community lounge where you can:
Take a load off and enjoy a comfortable seat
Check your email while you wait for the kids to finish a program
Socialise with other parents and caregivers
Head down the corridor to find the rooms for playcare, indoor programming, exercise classes, weight lifting, washrooms, showers and more.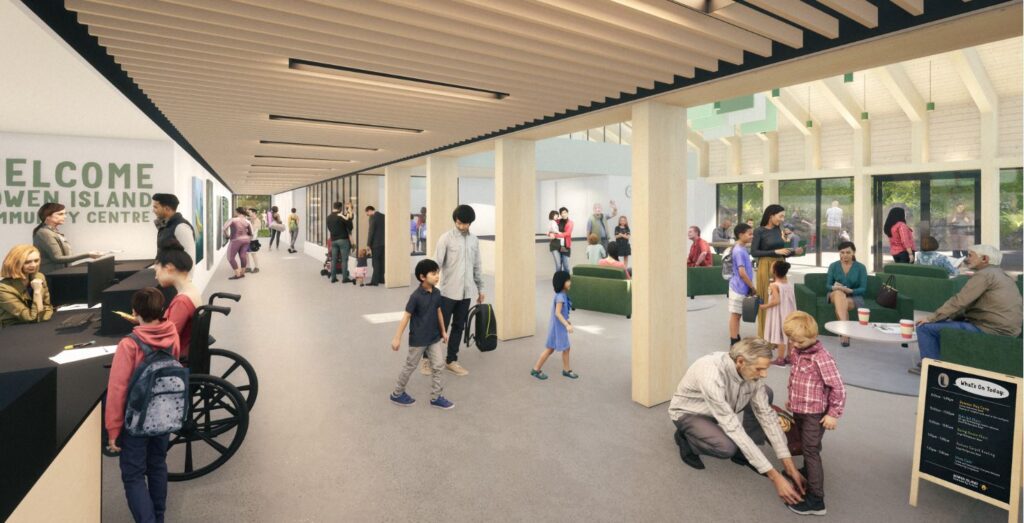 Finances
BUDGET $18,700,000.00
| | |
| --- | --- |
| Spent to date | $6,500,000.00 |
| Cost to complete | $12,000,000.00 |
Fundraising: we're getting close
Learn more about sponsoring a seat, naming a room and other donations.
Donations of $200 or more will receive a public acknowledgement on a donor recognition installation. Donate online now by credit card, or by cheque, debit or cash at Municipal Hall. Donate now