UPDATE: This application has been withdrawn and will not be proceeding to a hearing on Friday, July 28, 2023.
Seeking Public Comment
BOV-2023-0122
235 Shore Lane
Friday, July 28, 2023 at 1:00 pm
Board of Variance Meeting
Project Description
A Board of Variance application has been submitted for 235 Shore Lane (shown on figure) to reduce the setback to the sea for a retaining wall 2.4 metres high. The retaining wall is to create an area for visitor parking for the Shore Lane Strata.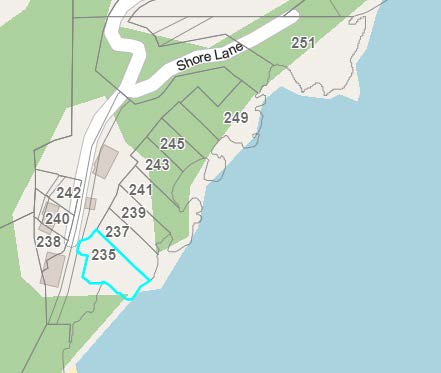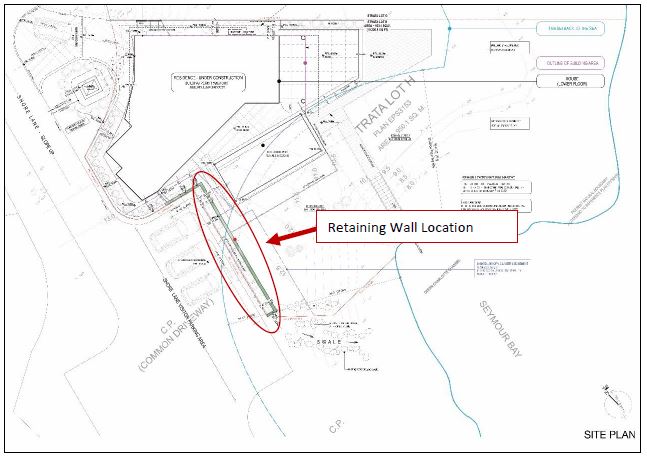 More Information
Contact Daniel Martin, Manager of Planning & Development, by phone at 604-947-4255 ext 230 or by email at dmartin@bimbc.ca
Your Comments are Welcome
Written submissions accepted up to 4:30 pm Monday, July 24 and may be delivered to Municipal Hall (contact information below):
By email to planning@bimbc.ca
By mail to 981 Artisan Lane, Bowen Island, BC
By fax to 604-947-0193
In person
Verbal submissions may also be made to the Board at the meeting:
1 pm Friday July 28, 2023
At Municipal Hall, 981 Artisan Lane, or online via zoom
For instructions on how to participate, go to:
Board of Variance
To ensure a fair process, written submissions cannot be accepted after the deadline.
All comments received will form part of the public record and will be considered by the Board in their deliberations.
Application Documents
235 Shore Lane PGL Report
230505 Lewis BoV Application Retaining Wall
235 Shore Lane Applicant Letter redacted
220824 Revised Master Plan for Variance 22-03
230506 235 Shore Lane Retaining Wall drawings
Questions?

Please contact Daniel Martin, Manager of Planning and Development at 604-947-4255 ext 230 or by email at dmartin@bimbc.ca.