We encourage you to make payments using one of the online options, below.
Bowen Island Municipal Hall is open 8:30 am – 4:30 pm, Monday – Friday (closed statutory holidays).
It's easy to make payments through your financial institution if you want to pay online or by telephone banking.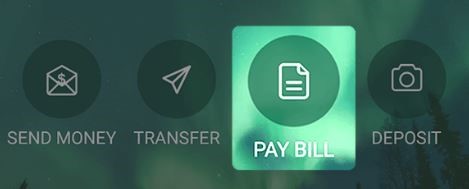 Tax bill
Search "Bowen" under payee.
Add Bowen Island Municipality – Property Tax as a payee. Use your roll number as the account number.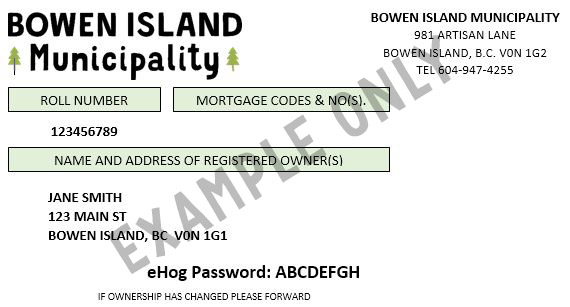 Water bill
Search "Bowen" under payee.
Add Bowen Island Municipality – Utilities as a payee. Use the last four digits of your account number on your water bill.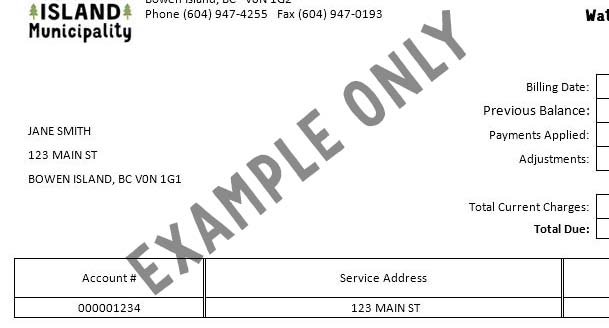 Once you're set up, just pay as you would any other bill.
Interac E-transfer
Property tax and utility accounts should not be paid using Interac E-Transfer, as this is not a secure method of transmission. Sending funds through email is vulnerable to security threats, and fraudulent redirection of funds can occur. Bowen Island Municipality will not accept submission of an E-transfer receipt as proof of payment.
Additionally, sending funds through E Transfer can result in delays in proper application of funds to your account, as it is often difficult to know which account to apply the payment.
We accept cash, cheque and debit at Municipal Hall. Sorry, we do not accept credit cards for payments made in person, but you can use a credit card online through My Account.
You can also make payments by cheque using our 24 hour drop box, located to the left of the main entrance, on the porch.
You can send cheque payments by mail to:
Bowen Island Municipality
981 Artisan Lane
Bowen Island BC V0N 1G2
Please make your cheque payable to Bowen Island Municipality, and include the remittance slip from your tax notice or water bill. If you don't have the remittance slip, please write your roll number or account number in the memo area of the cheque.
We accept post-dated cheques.
Please allow adequate mailing time to ensure your payment makes it to us by the applicable deadline. We do not accept post marks as proof of on-time payment. Mail delayed by Canada Post will be considered late and subject to penalty.
Do not mail cash.
You can make payments for property taxes, utility bills and business licences by credit card, via your MyAccount login.
Please note that your credit card company will charge you a 2.6% convenience fee on top of your payment.
This means an additional $26 for every $1000 you pay by credit card.
Please note, credit card payments can be made online only, we cannot accept credit cards in person at Municipal Hall.