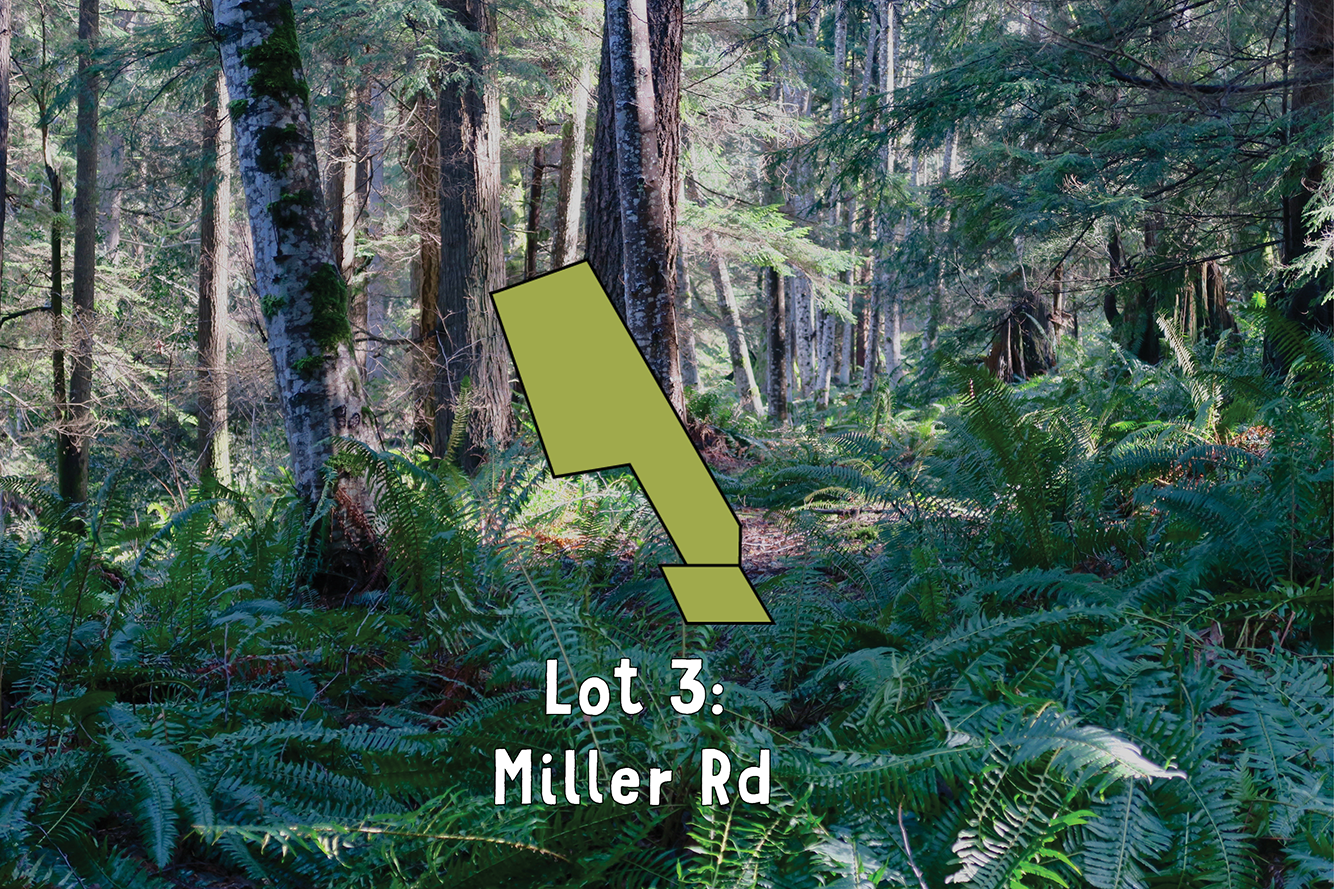 Lot 3 lies along Miller Road and runs behind the RCMP station with a narrow section extending down to Bowen Island Trunk Road.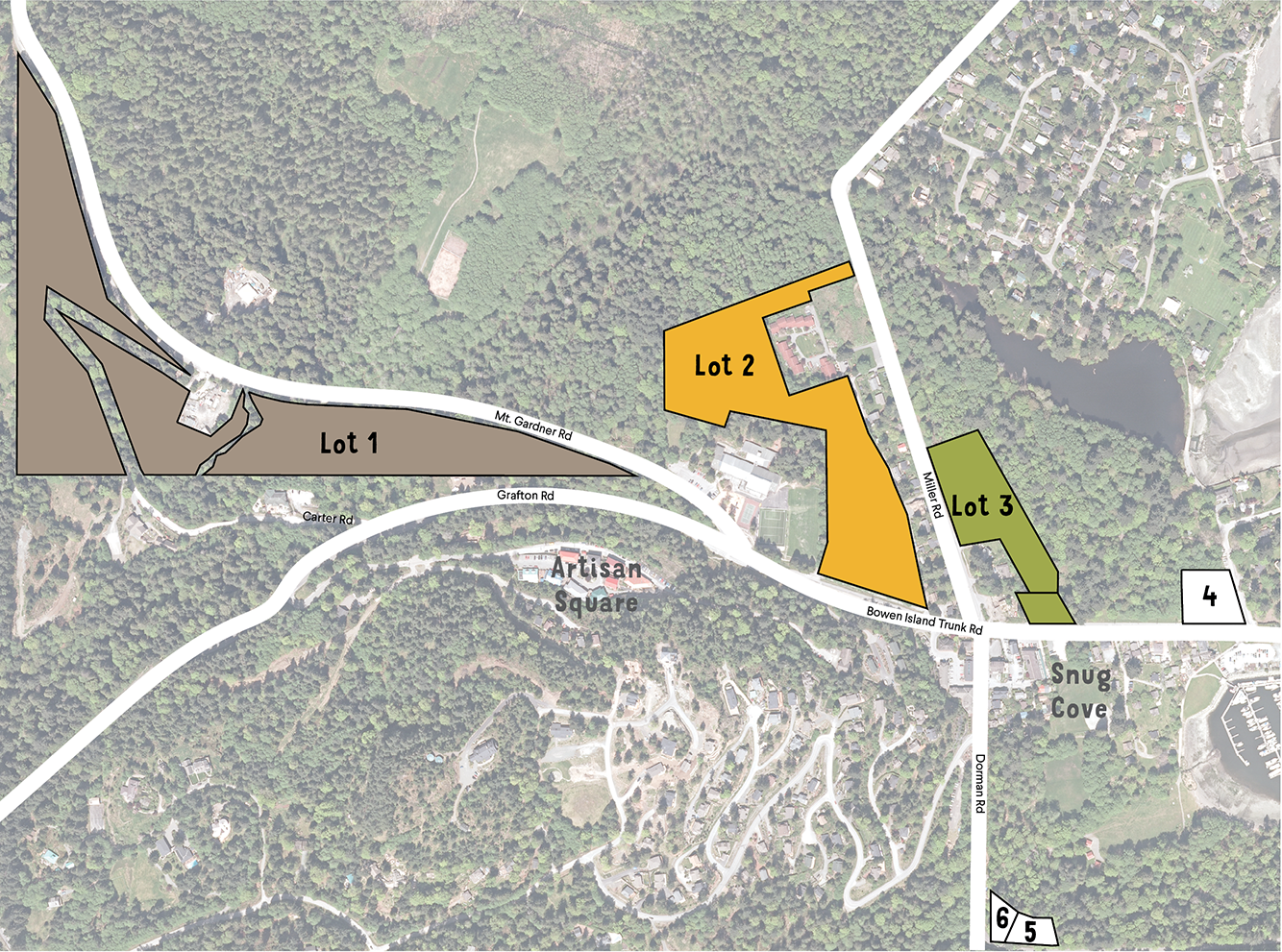 The cleared northern portion of Lot 3 is the future home of our new Fire Hall and Emergency Operations Centre. A gravel parking lot connects to the trails in Crippen Park and provides ample space for commuters to park during the day. In 2018, Council agreed to enter into lease agreements with the Bowen Island Health Centre Foundation and Bowen Island Resilient Community Housing to provide some land within Lot 3 for their respective community-based projects.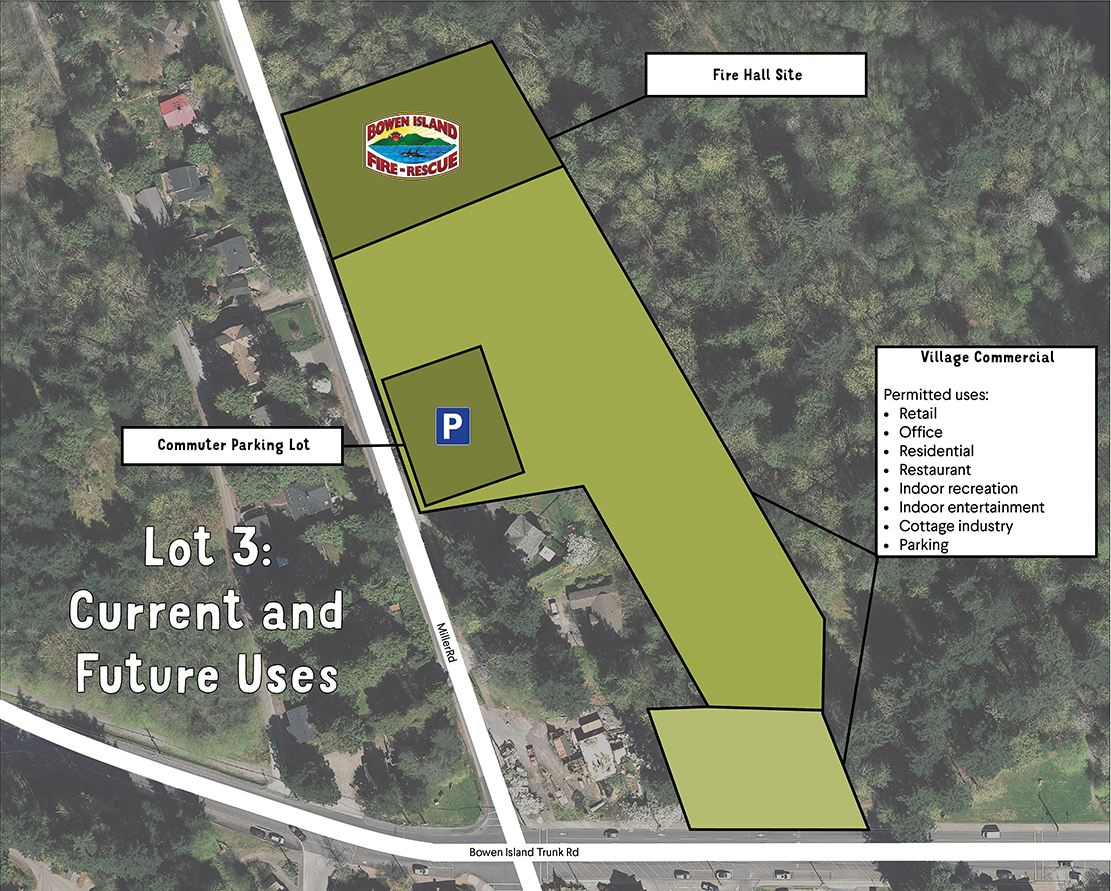 The current zoning for the southern portions of Lot 3 is Village Commercial, which allows for a mix of residential and commercial uses.
Where are we now?
The Mayor's Standing Committee on Community Lands (MSCCL) has been tasked to provide advice and recommendations to Council on ensuring community benefits result from the Community Lands and developing a high-level overview of the best uses of the Community Lands. Please read the MSCCL Terms of Reference for more information.