In 2019, TransLink tested Transit On-Demand services on Bowen Island from July 15 to September 15, 2019. The on-demand services supplemented the existing routes — 280, 281 and 282 — which continued to provide regular transit service during the trial.
Two additional shuttles offered Transit On-Demand services:
Weekday Evenings: Fixed pick-up from Snug Cove from 4:30 p.m. to 9:30 p.m.
Weekends: Flexible pick-up and drop-off anytime between 10 a.m. and 5:30 p.m.
Transit On-Demand customers booked trips up to two weeks in advance using the TapRide app on a smartphone or web browser, or by calling the dispatcher.
For more information, visit www.translink.ca/bowen. For pilot project-related inquiries, email bowen@translink.ca.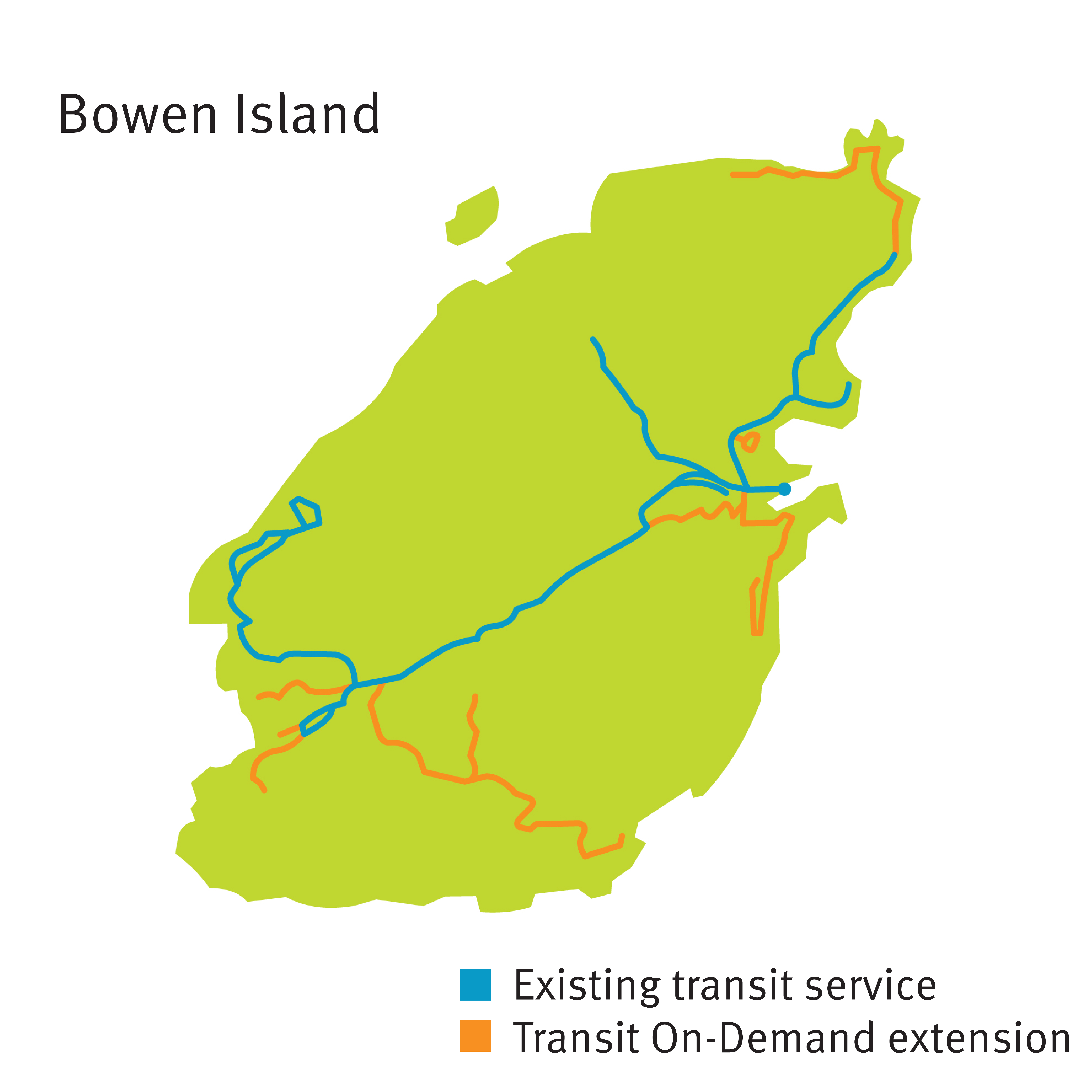 Resources