Public Feedback Opportunities
We'd like your feedback on the draft 2023-2027 Financial Plan, which contains our proposed operating and capital budgets and the proposed municipal tax increase for 2023.
Open House Budget Meetings
Monday, March 20, 2023 at 6:30 pm. See the YouTube recording.
Thursday, March 30, 2023 at 2:00 pm via Zoom
Via Email
Please email your your questions to budget@bimbc.ca
By Phone
Please call Kristen Watson, Chief Financial Officer, at 604-947-4255 extension 256
Council Meetings
Committee of the Whole – Property Tax Ratio
Tuesday, March 21, 2023 at 2:30 pm
Agenda
Staff Presentation – Property tax ratio
Watch the YouTube recording.
Committee of the Whole – Capital Program Overview
Monday, March 27, 2023 at 3:30 pm
Agenda
Overview
230313 Staff Report to Council
230313 Staff Presentation to Council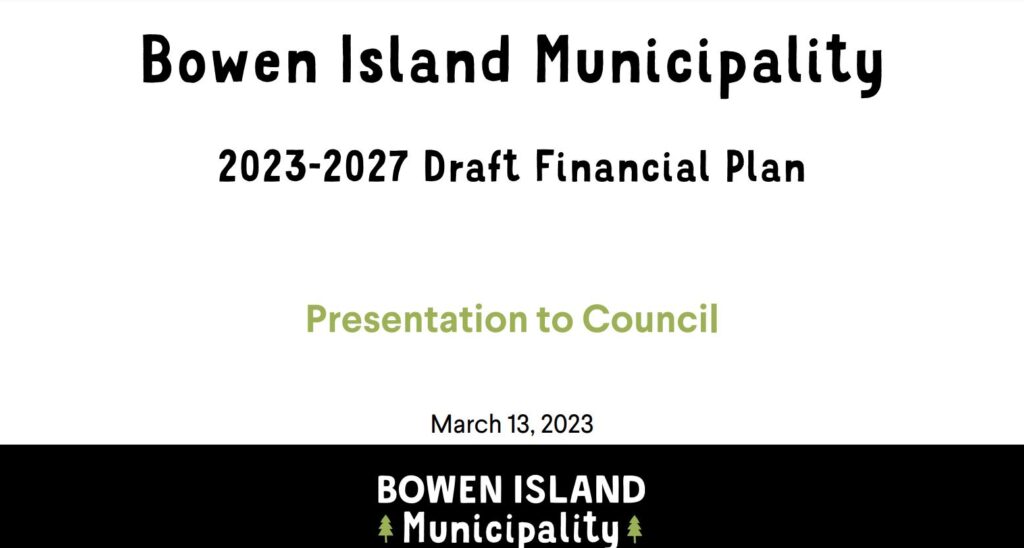 Timeline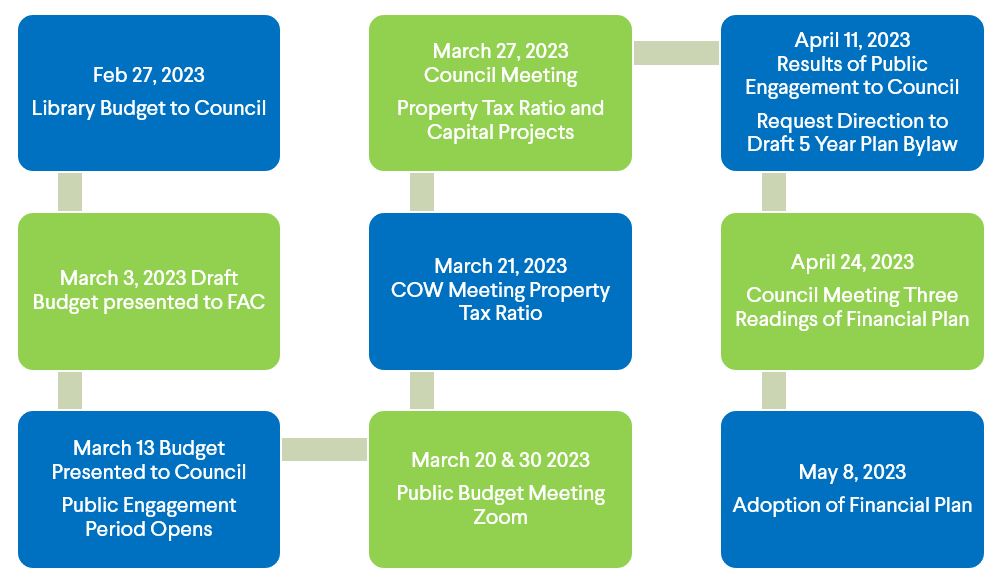 February 27, 2023 Library Budget to Council
March 3, 2023 Draft Budget presented to Finance Advisory Committee
March 13, 2023 Budget Presented to Council
March 14, 2023 Public Engagement begin
March 20, 2023 Open House Budget Meeting #1
March 21, 2023 Committee of the Whole – Property Tax Ratio
March 27, 2023 Committee of the Whole – Capital Projects
March 30, 2023 Open House Budget Meeting #2
March 31, 2023 Public Engagement period closes
April 11, 2023 Regular Council Meeting – Results of Public Engagement Process and Request for Council direction to draft 5 Year Financial Plan Bylaw
April 24, 2023 Regular Council Meeting – Three Readings of Financial Plan
May 8, 2023 Adoption of Financial Plan
Property Tax Ratio
Council will be considering how to tax each property class at the Committee of the Whole on March 21, 2023 at 2:30 pm. This is called the Property Tax Ratio and Council is responsible for setting the ratio. Read the staff report.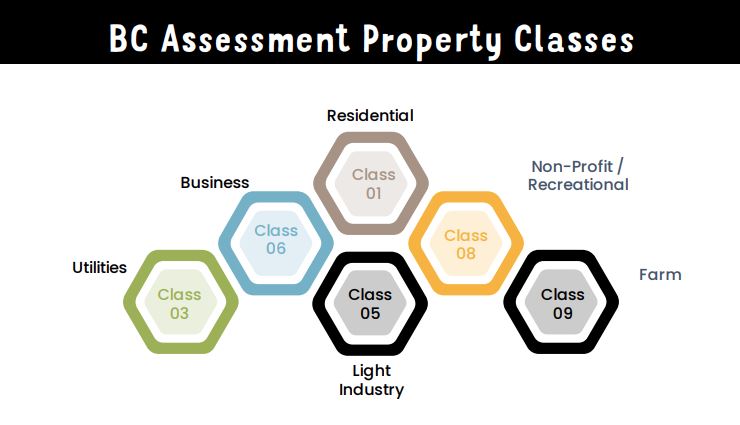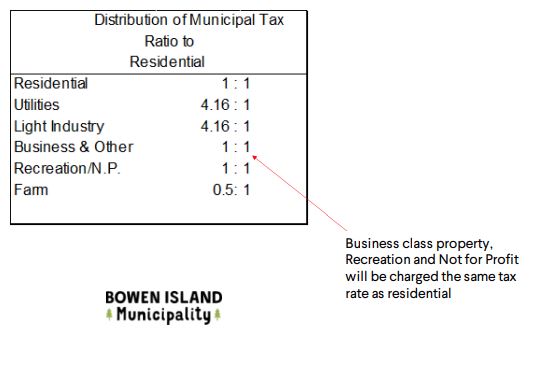 Property Classes are set by BC Assessment as follows:
1. Residential
3. Utilities
5. Light Industry
6. Business
8. Non-Profit/Recreational
9. Farm
Our current distribution of municipal tax ratio is in relation to the residential tax ratio, which is always 1. Council sets the Municipal Tax Ratio for all classes.
Residential 1:1
Utilities 4.16:1
Light Industry 4.16:1
Business & Other 1:1
Recreation/Non-Profit 1:1
Farm 0.5:1
Your feedback on property tax ratios is important.
Written submissions may be delivered to Municipal Hall by 12:15 pm on March 21, 2023:
Verbal submissions may be made to Mayor and Council at the meeting:
Committee of the Whole – Review of Property Tax Ratio
Tuesday, March 21, 2023 at 2:30 pm
Virtually via Zoom or in person in Council Chambers
Revenues
Our annual income from which public expenses are met, including but not limited to property taxes, municipal utilities, grant funding, permits, recreation programs, interest and return on investments, and donations.
Budget by Department
Fire Rescue & Emergency Planning
Recreation & Community Services
Capital Projects
Debt Repayment
Debt Repayment and Liability Service Limit
Contributions to Reserves
Future Considerations
Water and Sewer
Information available once Local Advisory Committees have approved budgets.
FAQs
1. Would Metro Vancouver contribute to Police funding?
The police funding cost share formula is driven by the permanent population figures determined by five-year census data. Park visitors will not influence the timing of when BIM's permanent population exceeds 5,000. BIM estimates that 5,000 will not be exceeded until at least the 2031 census.
There is likely insufficient data available at this point to inform current negotiations with Metro Vancouver. Additional policing resources required (if any) as a result of park operations can not be reliably estimated until after the park is established. While future incremental policing costs related to the park could be considered by Council, there may be more benefit in the pursuit of other amenity contributions that address costs that are more defined, more imminent, and more easily measured in the short to medium term planning horizon.